This Nickelback Member Wants To Make Metal Music – Can You Imagine This?
Nickelback / Facebook
Uhm… What?
For years now Nickelback have UNDESERVEDLY been mocked and made fun of by the rock metal community. Why is that? Well, people claim it's because all their songs sound the same, others say it's because they're too cheesy, but I think it's because they're JEALOUS.
Anyway, this has been ongoing ever since the band became super popular around 2001, so almost 20 years. Though despite the band's attempts to change up their sound and add more of a metal-like flavor (ie their latest record 'Feed The Machine') haters just won't let up…
Nevertheless, the band IS capable of achieving a heavy sound, and there's one member who is more than willing to prove this. During a recent interview with Wall of Sound, Nickelback bassist Mike Kroeger talked openly about his love for heavy metal and even went as far as saying that he'd love to make a Slayer cover album of all things. Here is what he had to say…
"Metal is what makes me go. It's what I listen to without fail. If we could actually sink in and do a metal album, all four of us would love it. I know that we're all — on differing scales — metalheads at our core."

"We all know everything about the 'Big Four' — Metallica, Megadeth, Anthrax and Slayer. I would do a Slayer cover album if I could. That's where my heart lies. There are just never enough hours in the day to do everything, but let's just say I wouldn't count it out."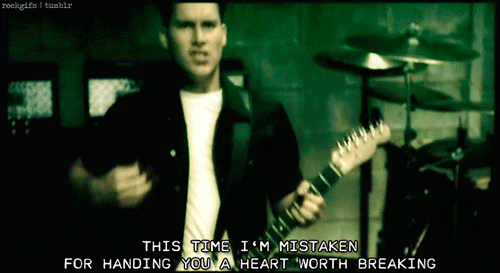 I know that a member of Nickelback doing a metal album, let alone a Slayer cover album,  is a little hard to imagine, but trust me, it's possible. Every member of Nickelback is extremely talented and even if their music isn't your cup of tea, you can't deny that they're all musical maestros.
Nickelback have proven often that they're more than capable of playing heavy metal music. If you need proof, check out this video below where they CRUSHED this cover of Metallica's hit song "Sad But True"!