This Man Re-Visits Supertramp's "Goodbye Stranger" and Strips It Down
YouTube / Jason Wright OMB
Undisputedly Gorgeous
Hailing from the UK, Supertramp released "Goodbye Stranger," in 1979.  The track didn't become successful in their home country but reached several top charts around the world. In the U.S. the song reached #15 and #6 in Canada. "Goodbye Stranger" has a very obvious meaning covered in an equally matched upbeat melodic tone. It is simply about two people reaching the end of their relationship.
In contrast to the the heavily produced "Goodbye Stranger," a grittier cover has been unearthed. Musician and self-proclaimed "one man band," Jason Wright has completely stripped down the famous Supertramp song. Although none of they lyrics have been changed, the mood of the track has been almost flipped upside down.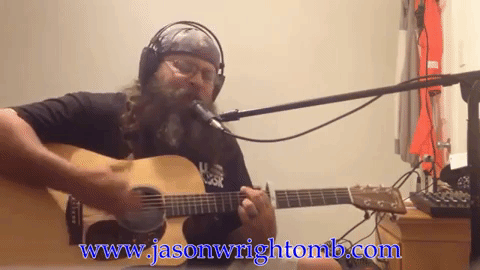 That Voice!
Supertramp's main singer is Rick Davies. His vocal range is usually held at a piercing falsetto. So, Jason Wright's voice is starkly deeper. Not just deeper, it seems more … real. When he sings, you can hear the poignancy of each word. Jason's chords are even a bit different- but it's obvious he's playing a rendition of "Goodbye Stranger. " Everything is just a bite more raw. The singing and acoustic guitar gives it a rooted feeling.
Jason is a professional multi-instrumentalist. He plays harmonica and percussion all on his own with no pre-recorded backing tracks. The man can do no wrong! He performs several covers flawlessly and always delivers with constant success. Supertramp's "Goodybe Stranger," in particular is absolutely genius. Jason makes you feel the honest side of the song.
Check out more of Jason's Wright's covers and work!