The Who Covered An Unlikely Beach Boys Jam With Keith Moon On Vocals
YouTube / Thedieguitomusic2
Ba-Ba-Ba-Ba-Barbara Ann
This is a cover of a cover. This is a mega-cover! The Beach Boys popularized "Barbara Ann" but the song was written by Fred Fassert and originally recorded by the Regents. The song reached #13 on the Billboard charts in 1961 when the Regents hit the airwaves. In 1965, the Beach Boys covered it for their album Beach Boys' Party! where the band took it to #2 on the charts.
The Who's drummer, Keith Moon was a major Beach Boys fan. Known as a limited singer, he surprised the band with a hard-hitting cover as a vocalist.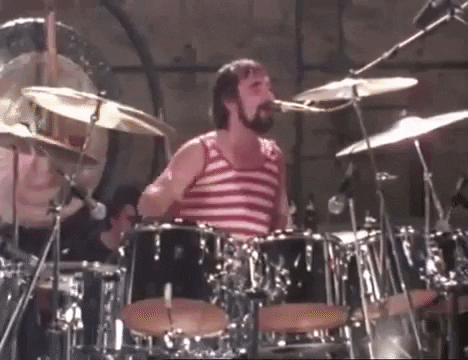 The song was included in the Who's 1979 The Kids Are Alright rockumentary. Hardcore fans probably know the Brits had already covered "Barbara Ann" in 1966 for their Ready Steady ep.
The British band is famously wild and hilarious. The beginning of the video starts with Pete Townshend being his outlandish self and giving the camera a bombastic interview.
Lead singer, Roger Daltrey, coaches Keith Moon in the studio for his cover in a very sweet moment. Everyone in the band was genuinely enthused by the cover and it shows. Though you can't see it in the video, you can hear bassist John Entwistle whistling out of frame. It's a great band having a great time performing a great cover- this is some fun musicianship.
Went to a dance
Looking for romance
Saw Barbara Ann
So I thought I'd take a chance
Barbara Ann, take my hand
You've got me rockin' and a-rollin'
Rockin' and a reelin'
Barbara Ann
Ba ba ba ba Barbara Ann
Though the cover was a goof during a studio session, the Who remains impressive. They are one of those groups where even their warm-ups or cool-downs are golden. They could make an album of just these in-between pieces of music.  Townshend finishes the cover with a guitar solo that includes the duck walk- and a chuckling band around him.
This is a stunning memory of Keith Moon who died shortly after this recording.