Report: Greta Van Fleet Will Play Woodstock's 50th Anniversary
(LEFT) Greta Van Fleet / YouTube -- (RIGHT) Blank Archives / Getty Images
Hurray!
The 50th anniversary festival of Woodstock is rapidly approaching and it seems like every other day more bands and artists are being announced to perform this sure to be great festival. Woodstock co-founder Michael Lang promised an "eclectic" bill of artists, and it seems like we're getting just that.
Already announced to perform are artists such as Dead & Company, Santana, JAY-Z, The Killers, Imagine Dragons, and Gary Clark Jr. among many others. However, the latest band announced to be a part of this historic festival are the hottest new rock band Greta Van Fleet.
We honestly couldn't think of a band more fitting to play the reiteration of arguably the most iconic music festival in history, than the reiteration of classic rock itself, Greta Van Fleet.
Greta Van Fleet have gained great commercial success with their signature throwback sound. They are compared often to Led Zeppelin for sounding just like them, instrument for instrument. They've been featured on Jimmy Fallon's late night show as well as 'Saturday Night Live'. They are the perfect choice to play Woodstock.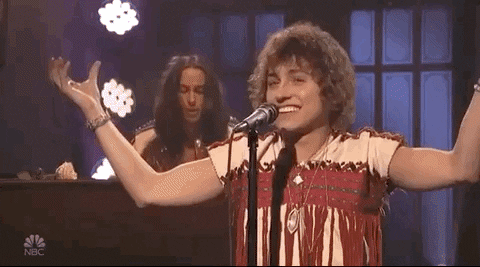 Let me ask you now. Are you excited to see this band perform at Woodstock? Do you think they deserve to play this historic festival? Because I sure do.
This festival will take place in Watkins Glen, New York from August 16th-18th, so be on the lookout for when tickets go on sale!