Iman, David Bowie's Widow, Speaks Out For The First Time Since Her Husband's Passing
etonline.com
"It's Been A Tough Year, But I'm Holding Up," Reveals Iman
It's been over 8 months since David Bowie died at the age of 69 and in those 8 months we've heard from literally everyone – except for his wife, that is. Supermodel and business mogul Iman was at her husband's side as he slipped away, having been the legend's soulmate and partner in crime since a chance meeting in 1990 resulted in the pair falling hopelessly in love with each other at first sight.
Notoriously private when it comes to her 24 year marriage to David, Iman stepped out last week during New York Fashion Week in her first outing since her husband's passing and one of her first solo red carpet appearances in two decades and graciously sat down with Good Morning America correspondent Joe Zee where the 60 year old model, who suffered another loss just two months after David's death when her mother died suddenly, spoke publicly about her husband's passing for the first time ever and revealed a touching tribute to the English rock legend that she says she'll wear until her own death.
---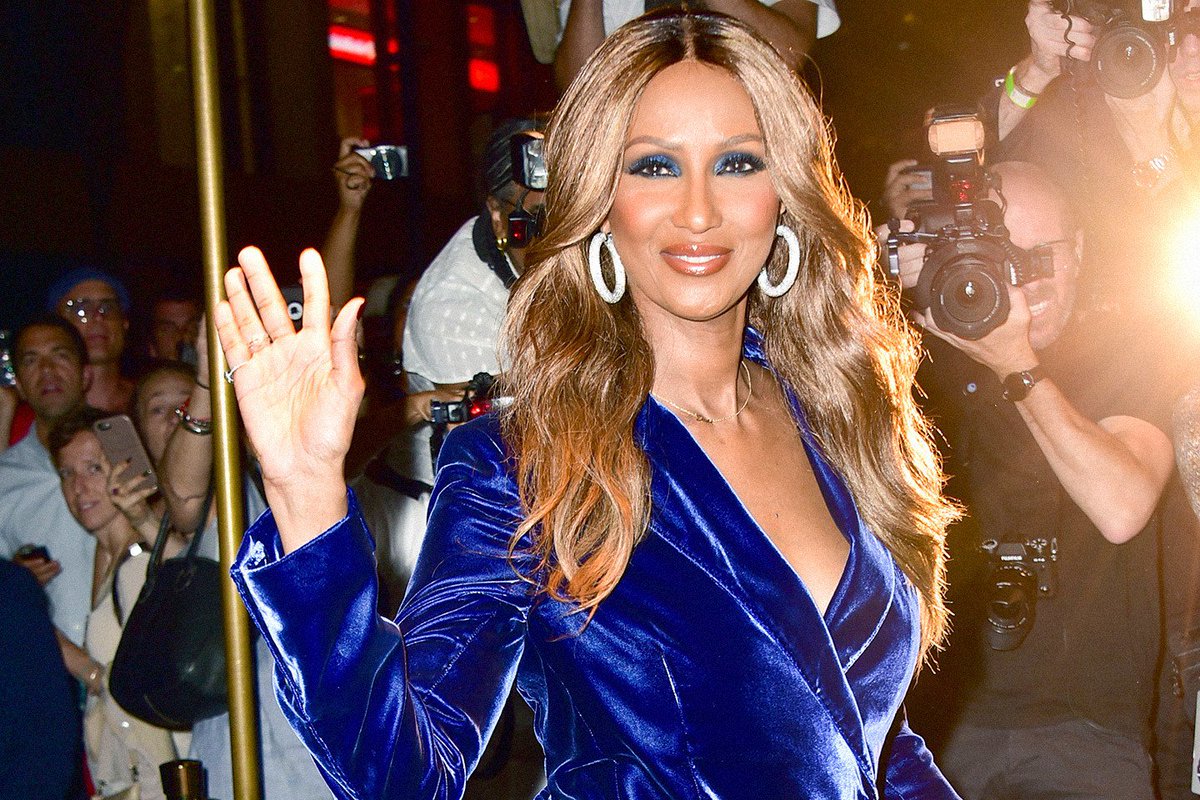 ---
"I'm holding up, I'm holding up," she told Zee, looking positively radiant in a blue velvet suit after being asked how she was holding up and adjusting to life as a single mother to 16-year-old Lexi, who Iman revealed had just begun a brand new school year that day. "It's been a tough year, but I'm holding up."
Iman also showed off a delicate handmade gold necklace bearing the name "David," her own private way of keeping a piece of her husband with her at all times, sharing that she will "be wearing this until my death." Our hearts go out to the brave and beautiful Iman as she navigates the next chapter of her life, and we wish her peace as she grieves one of the greatest losses anyone could ever suffer.