Axl Rose's "Greatest Vocal Range" Title Now Belongs To Someone Else – You Won't Believe Who!
readdork.com
And The Winner Is…
Axl Rose may be winning over crowds around the world as AC/DC's controversial new singer and on his widely anticipated reunion tour with Guns N' Roses, but he lost out when his title as the current holder of the greatest vocal range in modern music was officially snatched away by another 90s rock icon after years of rumors and speculation as to who the rightful owner of the title actually was.
Originally thought to possess the greatest vocal range in modern music with a range spanning 5 octaves, beating out the likes of Mariah Carey and even Steven Tyler, it's not Axl leading the pack – according to a study done by VVN Music, it's Faith No More singer Mike Patton.
---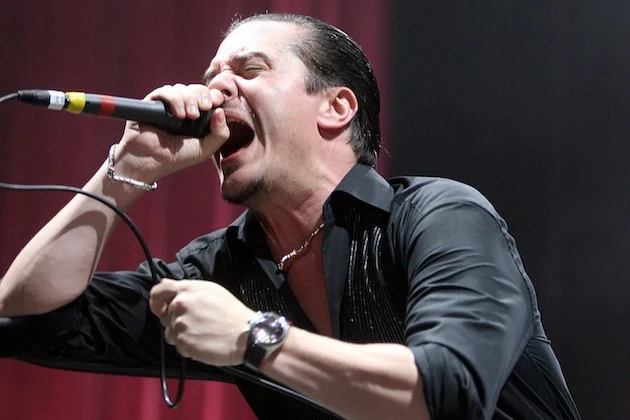 ---
With a vocal range spanning 6 octaves, the Faith No More singer is among one of the most celebrated yet underrated vocalists in rock; easily hopping genres and using the full scope of his range for classics like "Epic" and "Midlife Crisis," Patton's addition to the top of the list came as long awaited justice from legions of fans who while fans of Axl's work with Guns N' Roses, knew that Patton's vocal ability held much more than meets the eye…err, ear.
Naturally, Patton's boost to the top of the list made for quite the shakeup to the list of rock's greatest vocal ranges, putting Van Halen's David Lee Roth just half a note ahead of Axl Rose with a vocal range spanning 5 octaves and 3 notes and late music visionary Prince at #10 with only 4 octaves and 4 notes. Check out the full top 10 list below and while you're at it, don't forget to check out Mike Patton's full vocal range – it'll blow you away!
The Greatest Singer Ever List, According To VVN Music:
1) Mike Patton (Eb1 to E7) – 6 octaves, 1/2 note
2) Diamanda Galás (F2 to C#8) – 5 octaves, 4-1/2 notes
3) David Lee Roth (E1 to A6) – 5 octaves, 3 notes
4) Axl Rose (F1 to Bb6) – 5 octaves, 2-1/2 notes
5) Nina Hagen (G#1 to Bb6) – 5 octaves, 1 note
6) Ville Valo (C1 to C#6) – 5 octaves, 1/2 notes
7) Roger Waters (B1 to Bb6), Mariah Carey (G#2 to G7) – 4 octaves, 6-1/2 notes
8) Devin Townsend (C2 to Bb6) – 4 octaves, 5-1/2 notes
9) Paul McCartney (A1 to F6), Phil Anselmo (C#1 to Bb5) – 4 octaves, 5 notes
10) Prince (E2 to B6) – 4 octaves, 4 notes