7 Things About Angus Young That Only Die Hard AC/DC Fans Know
Let There Be Cake
Celebrating his 62nd birthday on March 31st, Angus Young is one of rock and roll's most easily recognizable figures. With his posh schoolboy outfit that's as timeless as "Back In Black" and signature Gibson SG guitar, it's impossible to miss the 5'2" powerhouse in any setting! He's written some of the most iconic guitar riffs in history, and what began as never being allowed to jam with big brother Malcolm turned into one of the biggest rock and roll enterprises on the planet.
He's loved by music fans young and old, fiercely respected by his bandmates and industry colleagues, and that's why on the legend's 62nd birthday we're taking a look back at 7 things we love about AC/DC's fearless leader. For those about to blow out the birthday candles, we salute you!
---
1. He's A Teetotaler – Chocolate Milk, Anyone?
Late AC/DC singer Bon Scott was known for his wild ways and Malcolm Young could be spotted sporting a handle of Jack Daniels as big as he was, but Angus Young doesn't drink. At all. In fact, you'll only ever see the AC/DC guitarist knocking back a nice, cold glass of chocolate milk or the occasional cup of coffee. Got milk?
2. He Still Owns His Very First Gibson SG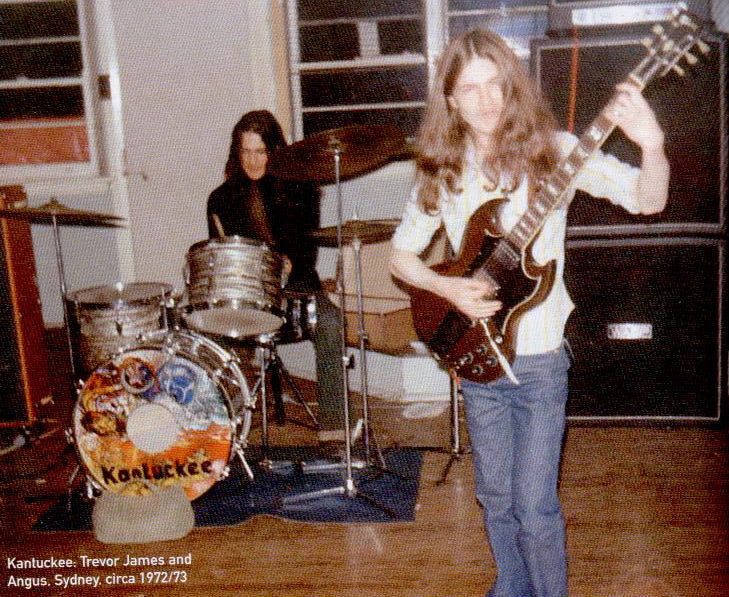 According to AC/DC legend, Angus purchased his very first Gibson SG – the first of many – in 1970 from a second hand shop. He played it until it  "until it got wood rot because so much sweat and water got into it," and today Angus says, "I've still got it and it's still my favorite guitar of them all." Aww!
3. Angus Loves Jazz – More Specifically, Louis Armstrong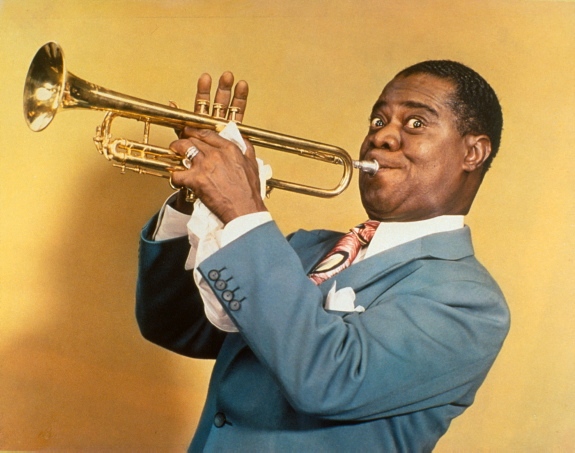 The mark of a great musician is the ability to take inspiration from other artists, even if they're not from your particular genre. Angus Young is a huge fan of jazz great Louis Armstrong, who he calls "one of the greatest musicians of all time".
4. Solos Are The Easiest Part Of His Job
Some guitarists see soloing as the hardest part of their job – but not Angus! In fact, the 61 year old calls it the easiest part of his job and says, "I think the hardest thing is to play together with a lot of people, and do that right. I mean, when four guys hit one note all at once – very few people can do that."
5. Angus Enjoyed A Great Friendship With Another Rock Legend
When AC/DC was recording Back In Black, the guys were understandably consumed with grief over the passing of their friend, Bon Scott. While recording in Nassau, ELP keyboard player Keith Emerson took Angus and the guys out on his fishing boat to help them settle in and work through the shock of such a brilliant life cut so short. Tragically, the guys in AC/DC were again struck by grief when Keith died in early March 2016 after a bout with severe depression.
6. He Never Actually Expected To Be In A Band With Malcolm
It's hard to imagine AC/DC without the Young brothers, but at one time Angus wasn't allowed to jam with his brother – in fact, he wasn't even allowed to hear him play! In 1992, Angus recalled his shock to Guitar magazine at being asked by Malcolm to join the band: "In the beginning, we never used to play together, even at home. When I'd walk in to see what he was up to, he'd go, 'Get out!' I was amazed when he asked me to come down to a rehearsal and play."
7. We Don't Need No Education
Before Angus was rocking stages around the world in the name of all things rock and roll, he dropped out of school at the age of 15 and set to work as a typesetter at a men's magazine called Ribald – a job that surely prepared the youngster for the cheeky lyrics his future band AC/DC would become known for!
Happy Birthday, Angus Young!