50 Years Ago Cream Disbanded And Released 'Goodbye'
British blues-rock band Cream live in concert at the Royal Albert Hall in London, 26th November 1968. From left to right, bassist Jack Bruce, guitarist and vocalist Eric Clapton and drummer Ginger Baker. (Photo by Estate Of Keith Morris/Redferns/Getty Images)
Progressive Blues Champions
Formed in the UK in 1966 by drummer Ginger Baker, guitarist/vocalist Eric Clapton, and bassist/vocalist Jack Bruce, the trio would go on to bring a new perspective to rock music.  They have been recognized as one of music's first successful supergroups and sold the world's first platinum-selling double album, Wheels of Fire in 1968.  The mere thought of the band being short-lived would have been  out of anyone's scope of thinking at the time. So when Cream did disband, the rock world was in total disbelief.
In February of 1969, Cream released Goodbye. Many fans speculated that the reason the farewell album was only 6 tracks was because of contractual agreements. Fans believed that the album felt forced and that the live tracks included were a half-hearted attempt at completing the record.  Regardless, Goodbye achieved success– because Cream remained a phenomenally talented band.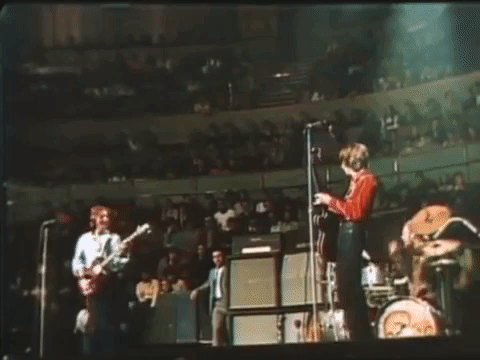 Goodbye is often and usually overlooked among Cream's anthology. Despite it being a farewell album with a mixed reputation, it stands firm with some solid work.  Goodbye was originally intended to be a double disc- one studio and one live. Cream had a busy touring schedule at the time and was on the brink of their end as a band.
The reason this album was so darn good is because it leaves you wanting more. No one was prepared for the end of Cream. Each musician in the band had been recognized as mega talents in their own right, so to have them together was a gift. Their sound on Goodbye wasn't as improvised and the tracks weren't as long. There was however, more swirling guitar sounds and additional piano involved. Leaves us all wondering if that was the direction Cream would have gone in.
Goodbye charted at #2 in the US and #1 in the UK, as well as in the top 10 of most other countries. It is still considered one of the greatest albums of all time by Rolling Stone.