5 Compelling Reasons Why Journey Deserves To Be In The Rock And Roll Hall Of Fame
photo credit: journey-band.wikia.com
Journey first became eligible for the Rock and Roll Hall of Fame in 2000, 25 years after the release of their debut album yet in the 16 years since they became eligible, Journey has never been considered for induction – until now. With over 48 million albums sold in the United States alone, Journey more than meets the required criteria according to the Rock and Roll Hall of Fame rules for consideration:
"Artists become eligible for induction 25 years after the release of their first record. Criteria include the influence and significance of the artists' contributions to the development and perpetuation of rock and roll."
So why haven't they been considered until now?
With just weeks to go before the Class of 2017 is announced and Journey's fate decided, here are 5 compelling reasons as to why Journey deserves to be in the Rock and Roll Hall of Fame – and why they should have been inducted years ago!
---
1. The Critics Have Gotten Them Wrong – Every Single Time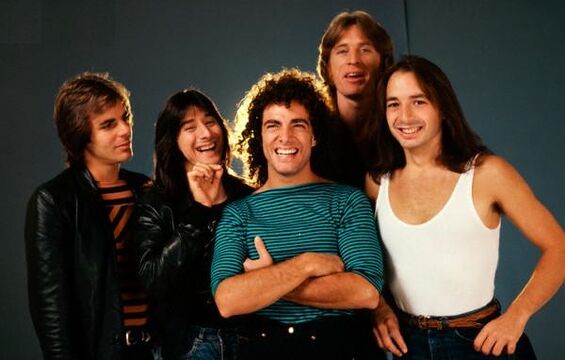 It's easy to brush Journey off as your regular, run of the mill arena rock band slinging feel good tunes year after year and certainly music critics have had a field day laughing off the idea of Journey as a relevant force to be reckoned with in the music world. This time, the last laugh goes to Journey; with each passing year and each album released they've proven their critics wrong and an induction into the Rock and Roll Hall of Fame, run by critics and writers alike, would be sweet, sweet vindication for a band that spent the better part of the 80s being laughed at.
With two gold albums, eight multi-platinum albums, one diamond album (including seven consecutive multi-platinum albums between 1978 and 1987) and eighteen Top 40 singles, Journey's worth as a band has been proven time and time again; critics, what more do you want?
2. Two Words: Neal Schon.
Just 15 when he joined Santana, Neal Schon's had a guitar in his hands from the age of 5 and cut his teeth on the soul classics of the 60s, taking inspiration from singers such as Aretha Franklin and Gladys Knight and blending it with blues runs similar to those of B.B. King. The result has been a fiercely unique sound that's been described as equal parts speed, soulfulness and precision – a sound that's been at the heart of Journey's sound since day one and one that unfortunately has seen Neal left out of some pretty important discussions regarding influential rock guitarists.
A Journey induction into the Rock and Roll Hall of Fame would finally put Neal's decades long contributions and accomplishments in the light they deserve, and hopefully open up a dialogue that finally allows Neal a space at the table when we discuss great rock guitarists.
3. Don't Stop Believing…That There's More To Journey Than This Crowd Favorite
Alright, alright. We all know about the small town girl living in a lonely world, and we've told the story of the city boy born and raised in South Detroit – but what else does Journey have to offer? The answer to that is their earliest incarnation that saw Journey operating primarily as a progressive rock band that specialized in long, intricate jams not unlike the ones
Santana alumni Gregg Rolie and Neal Schon
used to participate in.
Steve Perry's arrival signaled the end of Journey's progressive rock sound and the beginning of what would become their arena rock legacy, but their 2011 album Eclipse finally saw the band returning to their progressive roots.
4. The Steve Perry Effect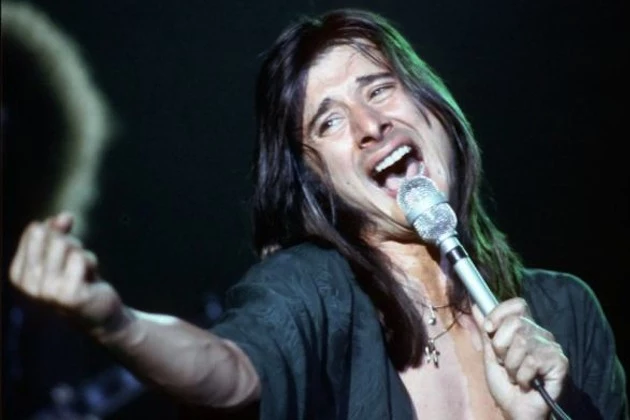 Arnel Pineda has done a bang-up job of fronting Journey and to be entirely honest, if anyone had to fill the massive shoes left behind by Steve Perry we're glad it's Arnel. However…there's no denying the magic that Steve Perry brought to Journey – I mean, there's a reason why he's called 'The Voice'. With Perry at the helm, Journey released Escape and Frontiers and saw over 15 million albums sold between 1981 and 1983 alone, and this comes hot on the heels of the success they found in the late seventies as they snagged their first round of Top 40 singles in the wake of the release of Infinity, Evolution and Departure.
Steve's honeyed, soulful vocal delivery on songs like "Loving, Touching, Squeezing" and "Open Arms" helped shape a legacy beyond Journey's wildest dreams and with 48 million records sold in the US and several arena rock staples under their belt, Journey's earned their title as one of the best selling bands in the United States several times over. Did we mention that they've also been dubbed one of the greatest American rock bands in history?
5. "Don't Stop Believin' " Is Pure Magic.
I know I said that there's more to Journey than "Don't Stop Believin'," but guys…it's
"Don't Stop Believin'".
Written by Johnathan Cain, Neal Schon and Steve Perry and featured on Escape, this arena rock anthem actually pales in comparison to the album's other chart toppers "Open Arms" and "Who's Crying Now" in terms of chart performance; in fact, it only reached the #9 spot on the
Billboard
Hot 100.
However, none of that matters when you factor in the impact "Don't Stop Believin'" has had over the years; with its opening keyboard riff described as one of the best in rock paired with Steve Perry's powerhouse vocal performance and lyrics that will inspire even the most fervent of naysayers everywhere, it's no wonder it's one of the top-selling catalog tracks in digital history and has become such a monumental piece of rock history.