12 Moments In David Bowie's Life That Made Us Realize We'd Never Be Half As Cool As He Was
photo credit: esquire.com
Happy Birthday, David Bowie!
Today, we're celebrating the life of rock legend, fashion icon, and musical visionary David Bowie, who would be 70 years old today. The world lost this magnificent, wonderful spark with the January 10th, 2016 death of David Bowie following an 18 month battle with cancer, and it's doubtful that we'll ever see another quite like him in this lifetime; but for the next few moments, we can revisit the magic of this legend with 12 times his strange, beautiful life made us shake our heads, smile, and wish we could be in his shoes for a moment or two.
---
1. The Time He Was Punched In The Eye – And Had The Coolest Eyes EVER
No, Bowie's eyes weren't actually two different colors. Naturally blue, Bowie's left eye was permanently dilated after being punched in the eye during a schoolyard fight as a kid.
2. The Time We Found Out That David and Peter Frampton Were Childhood Friends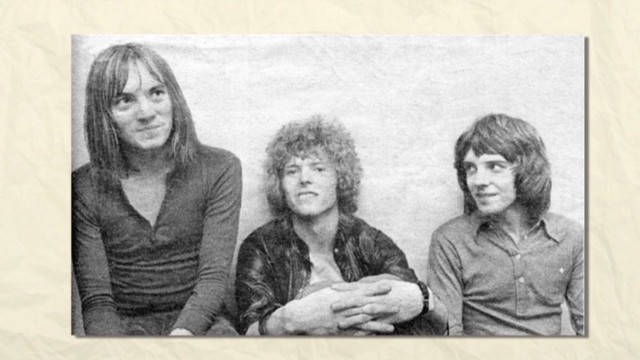 They became friends while still in school together – Peter's dad was head of the art department. They remained friends until David's death last year and Peter once said of his friend, "He's an actor, he's a musician, he's an artist and he puts them all together and does what he wishes when he wishes and he's very confident about what he does. But he's the same guy I went to school with."
3. …Then There Was The Time A Fan Threw a Lollipop At His Eye
Yep, the same eye schoolmate George Underwood permanently dilated when he punched Bowie in the eye. Halfway through his third song at a Norwegian music festival, an object came flying out of the crowd and hit David Bowie in the eye. Though thoroughly annoyed, Bowie thankfully wasn't injured and continued the show.
4. …Did We Mention That David Was A Mime?
We can't make this stuff up. In 1969, formed his own mime troupe, Feathers, as well as an experimental art ensemble.
5. At 17, David founded The Society for the Prevention of Cruelty to Long-haired Men
L'Oreal: because David's worth it.
Of his short-lived campaign to prevent cruelty to long-haired men, a 17 year old David said "It's not nice when people call you darling and that".
6. We Almost Forgot The Time He Was A Spongebob Squarepants Character
In 2007, David "guest-starred" on the hit kid's show Spongebob Squarepants as Lord Royal Highness, emperor of the lost city of Atlantis. Look – Lord Royal Highness even looks like Bowie, with two different colored eyes and the orange hair David rocked in the 70's!
7. He Shares A Birthday With The King
Born 12 years apart, David Bowie shares a birthday with the King: Elvis Presley. According to Bowie's first wife Angie, David could do a "devastating" impersonation of Elvis. Not gonna lie – we'd love to see that!
8. There Was Also The Time He Turned Down A Knighthood – Twice
No knighthood for Bowie! He turned down the royal honour of Commander of the British Empire in 2000, and he declined down a knighthood in 2003 saying, "I would never have any intention of accepting anything like that. I seriously don't know what it's for. It's not what I spent my life working for."
9. What About When David Named His Son Zowie Bowie?
Understandably, Zowie hated it. These days, the Bowie formerly known as Zowie is now known as critically acclaimed film director Duncan Jones.
10. Of Course, There's That Time He Married One Of The Most Beautiful Women In The World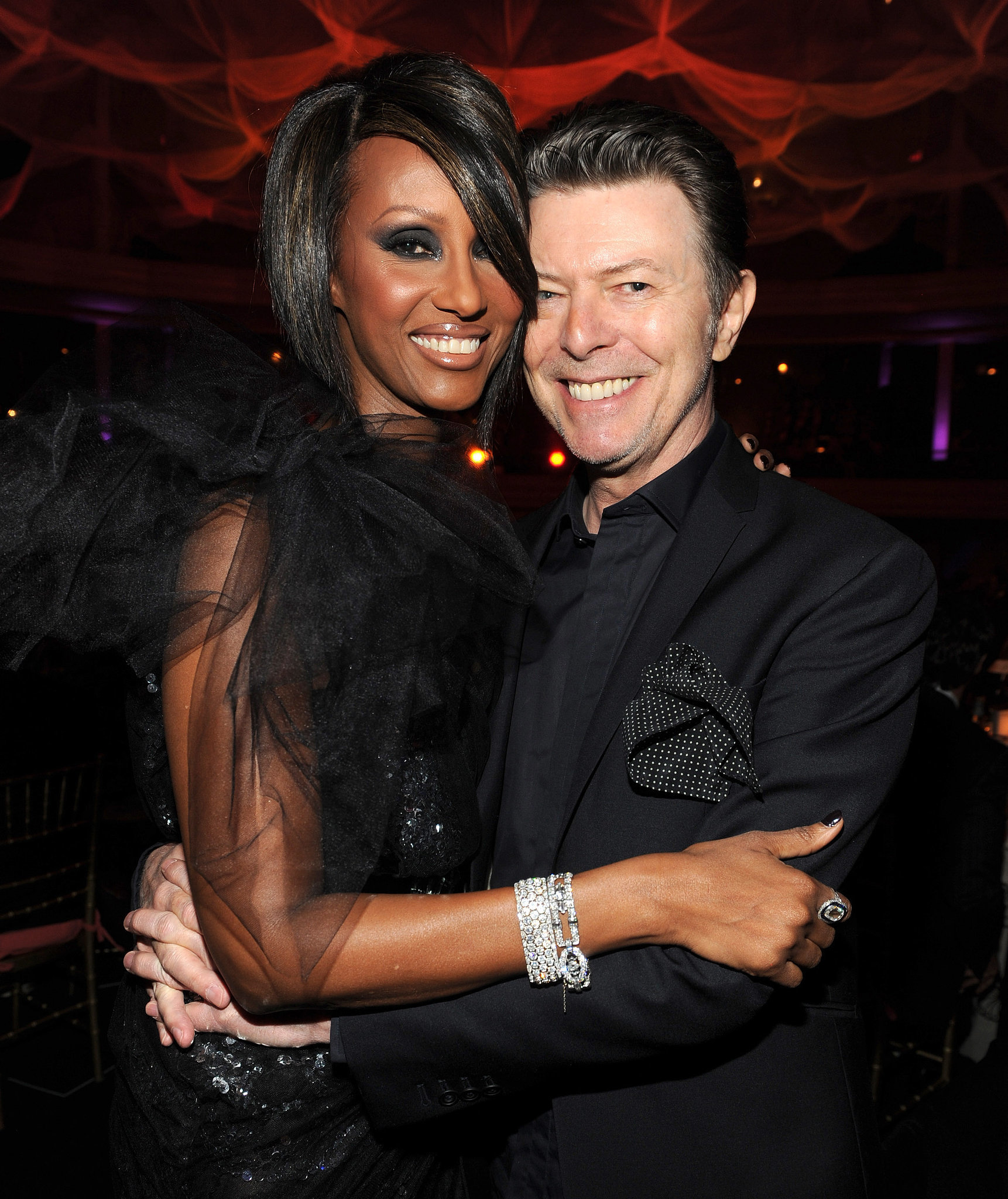 Opposites attracted when in 1992, David married Somalian-born supermodel and fashion icon Iman. Clearly, it was a match made in heaven because the pair happily remained together and wildly in love until Bowie's death 24 years later.
11. Oh, Oh! Then, There's That Time He Was Named One Of The Richest British Born Pop Stars
At the time of his death, Bowie's net worth stood at about $215 million. Not too shabby.
12. As Weird As His Life Could Be, Clearly It's Paid Off Because…
…in 1996, David Bowie was inducted into the Rock And Roll Hall Of Fame. He wasn't available to accept his award in person, so accepting the induction on his behalf was none other than Madonna.
Happy 70th Birthday, Starman – We sure do miss you!