Y'all Wanna Hear A Techno Version Of Van Halen's "Jump"?… Yes?… Okay, Here You Go…
(LEFT) VHTelevision / YouTube -- (RIGHT) Armin van Buuren / Facebook
You're Welcome
Van Halen's iconic smash hit "Jump" was definitely a change of pace for the band when it was debuted in 1983, but it went over well with the fans and to this day it remains one of their biggest hits. The song is not just a hit in the world of rock & roll, but it's a hit in all kinds of music and media. I'm willing to bet $1,000 that you've heard the song in some movie or TV show. It's used everywhere.
The song is an upbeat, joyful anthem that is as much fun to sing to as it is to jump to, but it's definitely one of the songs that's perfect the way it is and would never need a facelift. Or would it…?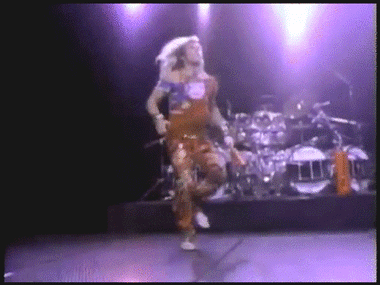 It was just the other day at Ultra Music Festival in Miami, Florida that Dutch DJ Armin Van Buuren opened his set with an EDM version of the aforementioned hit, except that wasn't all he had in store for this massive crowd.
The DJ also brought on Van Halen frontman David Lee Roth to accompany the song and needless to say, the crowd absolutely lost their minds, which is exactly what you would do, don't lie.
Be honest. What do you think of the remix? Was it necessary? Do you like it? We wanna know YOUR thoughts. And before you sound off in a fit of rage remember, this is JUST a remix. It's not a permanent edit to the original song.
If you wanna just listen to the original song, here you go.