Tom Petty's Battle over $1 Changed The Music Industry
LOS ANGELES - JULY 15: Rock group Tom Petty (third from left) and the Heartbreakers pose for a portrait on July 15, 1976 in Los Angeles, California. (Photo by Ed Caraeff/Getty Images)
Breakdown
Frontman, Tom Petty, was a huge advocate for musician's rights, even before there was any sort of term for it- before the technology takeover. In 1979, Tom Petty and The Heartbreakers had major success with "American Girl" and "Breakdown." Yet, the band wasn't getting much of a financial return, compared to their record label. Shelter Records was sold to the more powerful MCA in 1979.
To this, Tom Petty had stated that he didn't want to be "bought and sold like a piece of meat." The handover of Tom Petty and The Heartbreakers' contract from Shelter to MCA meant several major changes for any production the band had planned.
Won't Back Down
Petty's plan was swift and killer. He decided that he would pay for his next album completely on his own. The bill came out to $500,000. Then, because he was such a bad ass, he refused to release the band's record (Damn The Torpedoes). MCA had to void Tom Petty and The Heartbreakers' contract because Petty declared bankruptcy.
"You can stand me up at the gates of Hell/ but I won't back down / No, I'll stand my ground / won't be turned around "
Eventually, the band reconciled with MCA. Petty's point was made loud and clear. But just a few years later in 1981, the label attempted to sell the band's album Hard Promises for $1 more than was agreed on. That means that the album would have been sold for a whopping $9.98. Yeah. Again, the rock and roll hero refused to release the record until MCA lowered the cost back to $8.98.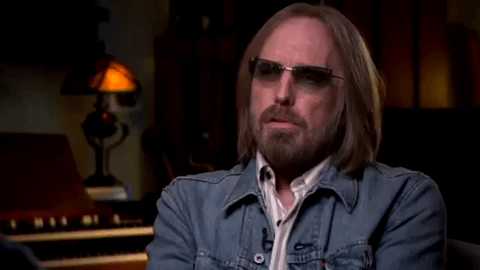 Tom Petty's legacy has lived on not just through the music with his band- which is timeless and genius, but in his astounding courage to fight against the big guys. He believed in honesty and fairness and set an example for the music industry's comportment.
"If we don't take a stand, one of these days, records are going to be $20," Petty had hoped against.