David Cassidy Covers Paul McCartney's "Tomorrow"- It's Powerful
YouTube / exclusivevids1000
I Can See The Rainbows In Your Eyes
David Cassidy was such a swoon worthy icon that his talent is sometimes over-looked. His talent is perfectly showcased in the 1976 cover of Wings' "Tomorrow," off their 1971 Wild Life album. As soon as Cassidy starts singing you can hear a full-bodied, almost raspy, voice. It's really gorgeous. The singer performed a live version of "Tomorrow" on the UK  Tis Was Tv Show.
The cover is praise worthy. There's an emotional tinge in the singing that gives the lyrics a bittersweet meaning. Cassidy reaches high and lows, living out a rock and roll dream. It's a power punched performance.
"Bring a bag of bread and cheese
And find a shady spot beneath the trees
Catch a breath of country air
And run your pretty fingers thro' my hair"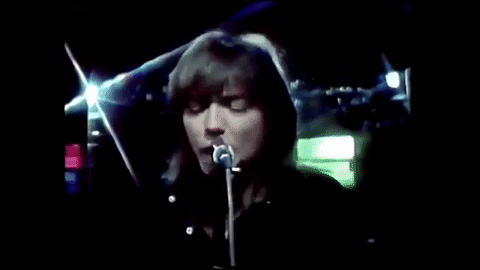 Still A McCartney Jam
It's crazy to think that David Cassidy has such a distinct voice but still somehow reminds you of Paul McCartney's sound. It might be that emotionally embodied singing- the lyrics are hard hitting. Although  it's a simple love song- something McCartney has mastered (respectfully), you can contextualize your own personal feelings in the words.
"Tomorrow, when we both abandon sorrow
Oh, baby, don't you let me down tomorrow
Holding hands we both abandon sorrow
Oh, baby, don't let me down tomorrow"
For Wings, the band's "Tomorrow" was sang by Linda and Paul. A love song sang by two people genuinely in love just has a different feeling than most romantic ballads- it feels real. Ironically, though David Cassidy covers the song alone, he hits that same feeling. It is a beautiful and timeless cover. He gave it all he had and it was perfect.