Tom Petty and The Heartbreakers Debut "For Real" From Their New Album
Tom Petty and The Heartbreakers Debut Track From Their New Album
The Best of Everything
Frontman and genius songwriter, Tom Petty, had an arsenal of music to share with the world before his untimely death. His approach to the music industry is revered for being heroic and authentic. Petty was never willing to sacrifice the integrity of the music he wrote with the Heartbreakers for the sake of a dollar or fame. That sort of genuine vibe feels lost nowadays, so the news of the posthumously released "For Real" is a true gift to music lovers.
The song is autobiographical and listening to the lyrics proves that. The track is included on the upcoming March 1st release of Tom Petty and The Heartbreakers: The Best of Everything. The intent behind the album is to release the band's best and strongest work across 40 years.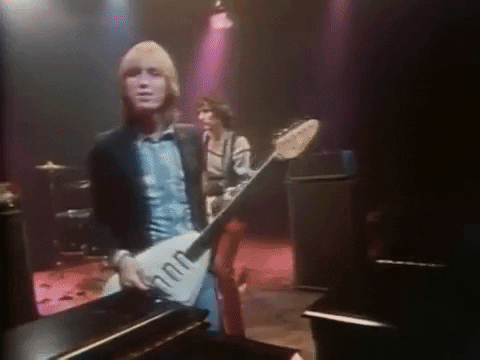 The anthology, The Best of Everything, is going to be a 2-disc CD in deluxe packaging. The LPs will be available in black and clear vinyl as well as all digital formats. The new album will be available almost everywhere including online. The album itself has 38 tracks and an alternative version of the title track. "The Best of Everything" was originally recorded in 1985 for Tom Petty and The Heartbreakers' Southern Accents album. Previously unreleased, the version on the new album has an additional verse.
Academy-award winning writer, Cameron Crowe, wrote an essay on Tom Petty- which is included in The Best of Everything. On an equally positive note, Tom Petty's solo album Full Moon has gained 5x platinum status in the US as well as being inducted into the Grammy Hall of Fame. Full Moon is also celebrating it's 30th anniversary.
The Best of Everything track list:
Disc 1
1. "Free Fallin'"
2. "Mary Jane's Last Dance"
3. "You Wreck Me"
4. "I Won't Back Down"
5. "Saving Grace"
6. "You Don't Know How It Feels"
7. "Don't Do Me Like That"
8. "Listen to Her Heart"
9. "Breakdown"
10. "Walls (Circus)"
11. "The Waiting"
12. "Don't Come Around Here No More"
13. "Southern Accents"
14. "Angel Dream (No. 2)"
15. "Dreamville"
16. "I Should Have Known It"
17. "Refugee"
18. "American Girl"
19. "The Best of Everything" (Alt. Version)
Disc 2
1. "Wildflowers"
2. "Learning to Fly"
3. "Here Comes My Girl"
4. "The Last DJ"
5. "I Need to Know"
6. "Scare Easy"
7. "You Got Lucky"
8. "Runnin' Down a Dream"
9. "American Dream Plan B"
10. "Stop Draggin' My Heart Around" (feat. Stevie Nicks)
11. "Trailer"
12. "Into the Great Wide Open"
13. "Room at the Top"
14. "Square One"
15. "Jammin' Me"
16. "Even the Losers"
17. "Hungry No More"
18. "I Forgive It All"
19. "For Real"
Listen to "For Real" below!