Meet 6 Guitarists Who Inspired Gary Rossington, And 1 Who Changed His Life Completely
photo credit: yeoldejournalist.com
Lynyrd Skynyrd's Gary Rossington is one of the most fiercely respected guitar players in the Southern rock pantheon, a constant force to be reckoned with both as a musician and as a founding member of one of the greatest bands to walk the planet. We know that he's influenced us in countless ways with his innovation and attention to detail, but who does our favorite guitar player cite as some of his biggest influences?
Gary was kind enough to sit down with Music Radar and give fans and friends alike a rundown of some of the guitar players who have seriously rocked his world over the years. Check them out in the list below and who knows – maybe one of your favorites made the list!
---
7. Muddy Waters
Born McKinley Morganfield in 1913, Muddy Waters is widely regarded as the father of modern Chicago blues and for decades knew how to hold a crowd captive and as a guitarist, his use of amplification has been cited as "the technological missing link between Delta Blues and Rock 'N' Roll," giving way to that gorgeous, heady brew that would later become the Southern rock we know and love.
"We got to play with him one time, and man, it was so great watching his set. He and the band he was with, they were something. He really made his slide guitar talk. Seeing him inspired me to play more slide."
---
6. Eric Clapton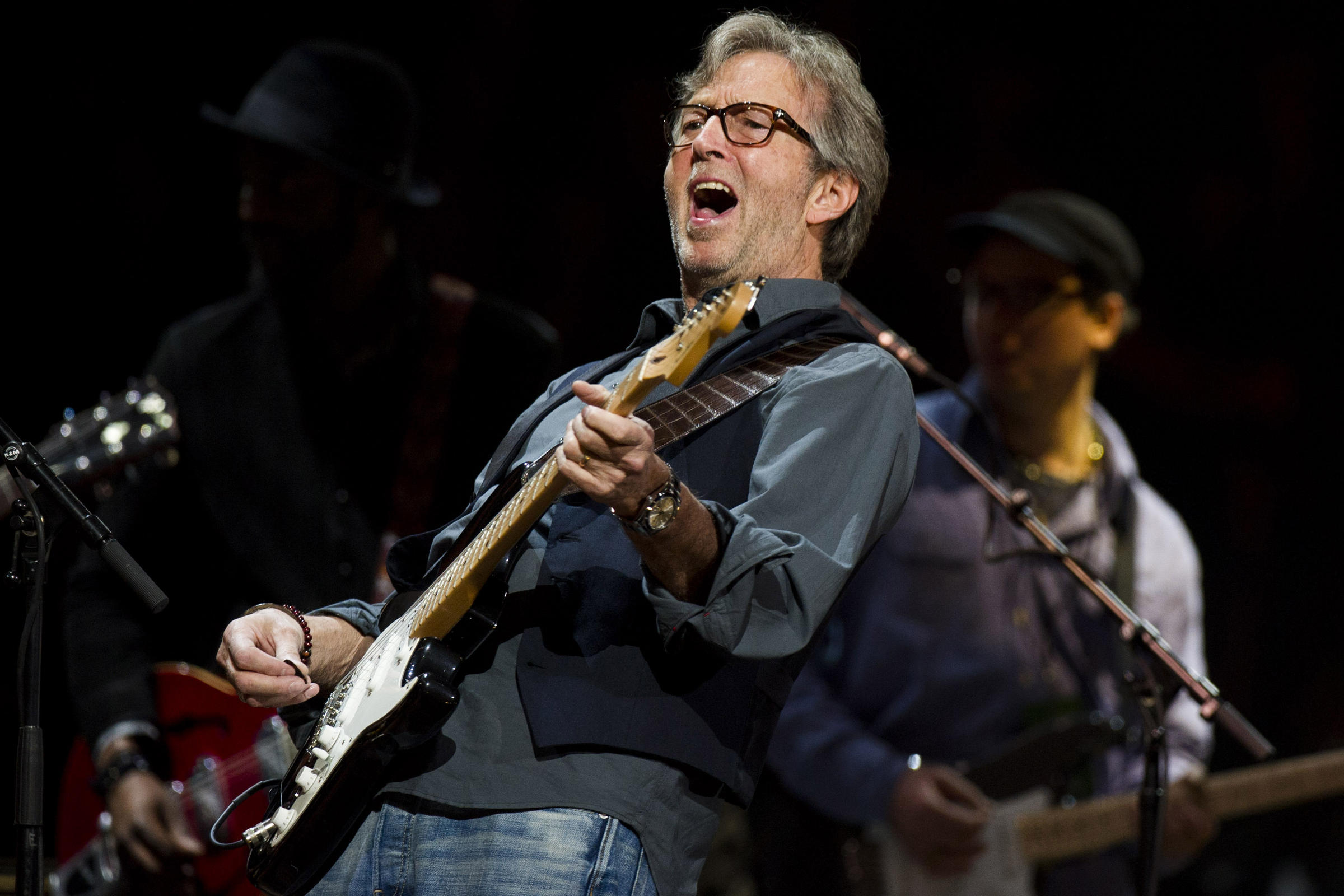 The only three-time inductee into the Rock and Roll Hall of Fame and a member of 4 of the most influential bands of the 1960s, there's not much to say about Eric Clapton other than, "he's the man". At 71 years old, Clapton's one of the most fiercely respected, influential guitarists of all time and no matter where you go, you're bound to find a rock or blues guitarist who cites Slowhand as the basis for their decision to even pick up a guitar and the standard by which they judge other guitarists.
"Eric Clapton's probably my favorite guitar player of all time – him and Jeff Beck and Hendrix. He's played with everybody – BB and John Mayall and everybody you need to know. Eric's probably the best picker around these days, him and Jeff Beck. They're the cream of the crop."
---
5. Buddy Guy
Before Eric Clapton, there was Buddy Guy. Described by Clapton as the "best guitar player alive," Buddy's influence can be felt in the music of everyone from Jimi Hendrix to Gary Rossington and everyone in between, performing flamboyant live concerts of energetic blues and blues rock for well over 50 years and predating the 1960s blues rockers. As a musician, he had a fundamental impact on the blues and on rock and roll, influencing a new generation of artists.
"Buddy Guy's a big influence on me because he influenced Eric Clapton so much. Because I was so inspired by Clapton, I listened to Buddy Guy. That's how it goes down sometimes.
I'd say he's a real inspirational guy, Buddy. He's 76 years old and he still plays his ass off. He's fast, he's having a great time, he's singing so great. It's so nice that we have him around."
---
4. Robert Johnson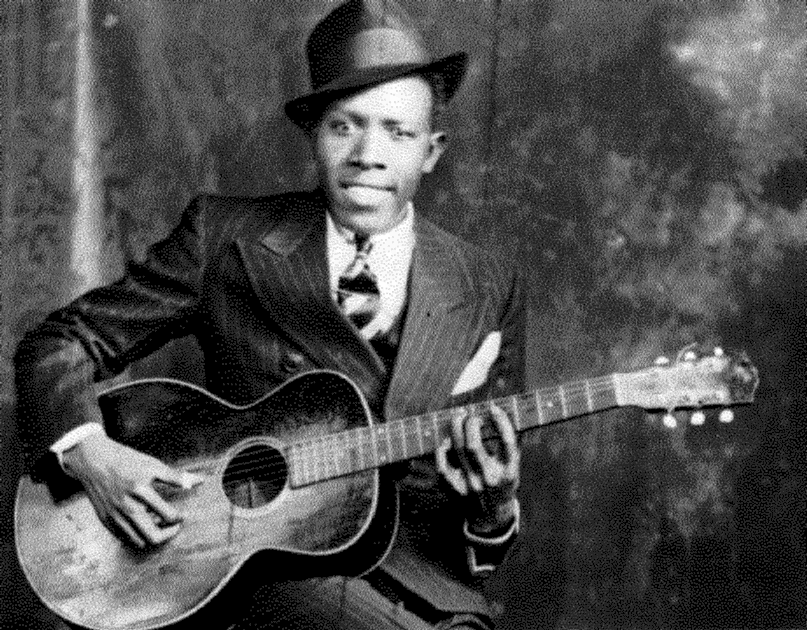 If you're a blues fan, all roads lead to Robert Johnson. Just 27 when he died in 1938, Robert's contributions to the world include his landmark recordings in 1936 and 1937 that display a combination of singing, guitar skills, and songwriting talent that influenced later generations of musicians, especially Gary Rossington and the guys in Lynyrd Skynyrd.
"He's the original, isn't he? I just love him. Of course, we all love the song Crossroads. We recorded that on our live album, and we really dug the way the Cream did it. 
Robert Johnson is an essential bluesman. You listen to Clapton – he does a lot of Robert Johnson. You have to go back to the guys who started it. It's unbelievable how great Robert Johnson was."
---
3. Albert King
Known as "The Velvet Bulldozer" for his silky smooth voice and large frame, Albert King is as close to royalty as you can get in the blues world, famed for his powerful string-bending style as well as for his soulful, smoky vocals. A cool customer who knew how to command a stage with his mere presence alone and held his crowds willing captives to his deep, dramatic guitar sound that would be imitated but never duplicated by generations of guitar players after him, Albert King actually shared a stage with Lynyrd Skynyrd in the early 70s – an experience Gary Rossington will never forget.
"He was such a character. I remember he was late for a show, and he came driving up in a Cadillac. He got out, took his guitar from the back of the car, and then he just walked onstage, plugged in – there was a house band backing him up – and he just started playing without a care in the world. So cool.
He broke a string during his set, and he changed it right there in the middle of a song. Just pulled an E string out of his pocket and put it on while he sang – he didn't miss a beat."
---
2. B.B. King
Albert King's not the only royalty on Gary's list! If all roads in the blues world lead to Robert Johnson, then B.B. King is the pied piper who led generations of fans and musicians alike along for the wild ride that was his 67 year career as the reigning king of all things blues guitar. A tireless performer who played right up until his death in 2015, B.B.'s influence is felt by guitar players the world over who hail the late blues legend for his sophisticated style of soloing based on fluid string bending and shimmering vibrato that influenced many later electric blues guitarists.
"As a guitar player, he's got that sound and that feel. Jeff Beck, Eric Clapton and those guys – I love it when you hear a few notes and you know who it is. With BB, I think you can tell in one note."
---
1.Duane Allman
Southern rock as we know it today wouldn't exist without the genius of Duane Allman of the Allman Brothers Band. With his expressive slide guitar playing and serious gift for improvisation – especially when it came to solos – it's no wonder Duane was, is, and will remain a defining, life changing influence on Lynyrd Skynyrd, who hail him as the gold standard when it comes to slide guitar.
---
"He's the one that inspired us, Lynyrd Skynyrd and myself. He was the guy down South that we used to really watch.
The Allman Brothers had their band before us. They were about five or six years older, so they were already doing what we were fixin' to do. Duane… what a blues player. I think he's the best on the slide that ever was. You've got him and Ry Cooder, but Duane's probably the best. He's got his own touch and his own technique."
Lynyrd Skynyrd is hitting the road one last time and coming to a city near you – don't miss your chance to say goodbye! Tickets WILL sell out fast for this legendary final tour, get yours now by clicking here!