In 6 Words, 'Simpsons' Creator Addresses Legendary 27-Year Michael Jackson Debate
(L) Time Life Pictures / DMI / The LIFE Picture Collection / Getty Images, (R) The Simpsons / Facebook
Did He Or Didn't He?
It's been 27 years and still, die-hard fans of long running series The Simpsons are still arguing over whether Michael Jackson actually provided a voice for one of the show's most iconic episodes.
Today, that debate was settled once and for all.
Simpsons creator Matt Groening has finally addressed the nearly 30 year rumor, revealing that yes – Michael Jackson really did voice the character of Leon Kompowsky in the show's season three premiere, 'Stark Raving Dad'. The 64-year-old creator sat down with Australia's The Weekly, confirming the rumor once and for all:
"We really did have Michael Jackson," Groening confirmed. "He has a voice that sounds like someone doing a Michael Jackson bit."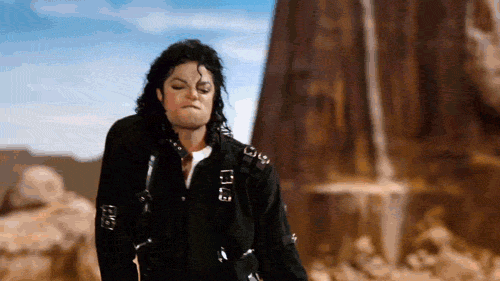 But the mystery doesn't end there.
Not only did the King of Pop voice honey voiced Leon Kompowsky, he actually reached out to Groening personally in hopes of getting a spot on one of his favorite shows – to which Groening, in complete disbelief, responded by hanging up on Jackson.
Credited as "John Jay Smith," Michael didn't want any sort of credit for his brief role on The Simpsons, nor did he actually do any singing; that honor was reserved for a soundalike who had to actually sound as much like Michael as possible…while Michael watched.
"He didn't want credit for it, it was some kind of deal with his record company or whatever. When it came time to do the songs," Groening clarified, "he had a sound-a-like singer and he stood there and watched the guy—and he was so nervous—who had to to sound like Michael Jackson."
Even though he didn't end up singing the episode's famed "Happy Birthday, Lisa," you've still got to admit: it's pretty cool to know that the King of Pop wasn't too cool to appear on a show every bit as iconic as he is and have a pretty damned good time doing it.