Hunter S. Thompson Reveals The Genius of Keith Richards in A 1993 Interview
YouTube / TheLaughingTree
A Language of Their Own
The goliath of writing, Dr. Hunter S. Thompson, interviewed the goliath of rock, Keith Richards, in a commissioned 1993 ABC broadcast- and it was bizarre.  The pair talks about The Rolling Stones, a resurrection of J. Edgar Hoover, and art mediums.  The show begins in a complete tornado of incomprehensible invitations (via fax) between Dr. Thompson and Richards.
"Doc, I am here but vanishing. I want your feet in cash or no deal, Doc," states Richards to Dr.Thompson in the nearly illegible hand written fax.
"I'm A Doctor of Everything Except Medicine"
Dr. Thompson takes a check to Richard's hotel room and calls him out with a recording of a squawking duck attached to a megaphone. A completely confused Richards opens the door with what looks like a taser and follows the writer to a staged interview area.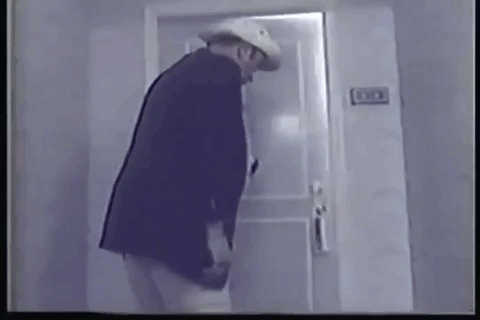 The Re-Birth of Hoover
Once sitting for the commencement of questions by Dr. Thompson, the two get a conversation going in a language foreign to the common ear. They spark up a chat about reincarnation. Suddenly, Dr. Thompson wants to know what Richards thinks deceased  director of the FBI, J. Edgar Hoover, would be re-born as…
"What about Hoover… what would he come back as?"
"If I had my way… a slug."
"I think that might be too much fun for Hoover."
"You might be right, a weasel?"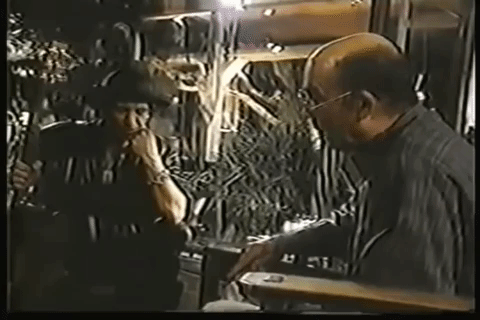 The Rolling Stones v. The Beatles
Dr. Thompson tells The Rolling Stone's guitarist, "The rise of the Rolling Stones really was, 'Who do you like The Beatles or The Rolling Stones?'" Keith Richards agrees and explains that at the beginning of their careers there was "very little difference" between the two because all bands of the early 60's wanted to play "American music."  After throwing a cigarette onto the floor, Dr. Thompson responds, "You were a lot neater."
Richards goes on to explain his perspective of The Beatles, "If they hadn't kicked the door in,  there's no way we'd (you know) got in because they already looked bizarre."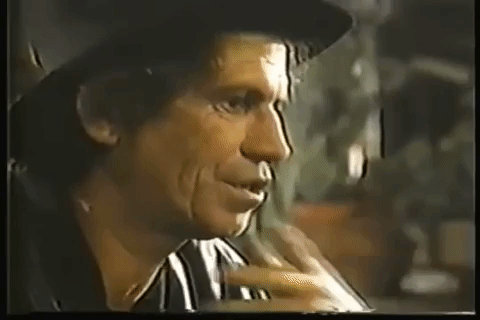 The Genius Revealed
The duo talks in depth about Richard's perspective of the Altamont concert tragedy for a few minutes before moving on. Keith Richards begins to talk about his public persona. He admits that he makes people laugh with his antics but begins to delve deeper into his passions.
Richards says, "I mean a painter's got a canvas, you know, but there's got to be a frame around it. You know, the writer's got realms of empty paper – which he's supposed to fill with words brilliantly put together, right? And, a musician has silence."
"Poor baby," responds Dr. Thompson.