Heaviest "N.I.B." Performance Live In Paris 1970
Black Sabbath, 1970s: Geezer Butler, Tony Iommi, Bill Ward and Ozzy Osbourne (Photo by Chris Walter/WireImage)
The Devil Falls In Love
Let's get this out of the way first- the song's name is about Bill Ward's beard. Ozzy Osbourne had believed it resembled a pencil nib. The nickname stuck. Black Sabbath was apparently not in a brainstorming mood and used nib, with added punctuation (for metal effects), for this actual love song: "N.I.B." Bassist and primary lyricist, Geezer Butler, has gone on record about the song title:
"To make it more intriguing I put punctuation marks in there to make it N.I.B. By the time it got to America, they translated it to Nativity In Black."
Back To the Heavy Metal Thunder… or Heartache
In the song, "N.I.B.", Lucifer falls in love with a human- a mere mortal. Under the presumption that Lucifer is incapable of loving because he's evil, he must seduce the person. Supposedly, Geezer felt that he couldn't write a love song for himself. Instead, in real metal head fashion, he constructed the lyrics around Satan falling in love with an unattainable human. When he falls in love the devil starts to transition from being evil into being "good."
Ozzy says,
"It's about a relationship in which the guy is the devil. He wants to feel love and yet his evil nature gets the better of him."
The song became one of Black Sabbath's most famous hits. In fact, the intro  of "N.I.B" is it's own entity. Geezer's bass solo is an independent song called "Basically," and it was recorded in ONE take. The two songs smashed together to make "N.I.B." were released in 1970, on the band's debut album, 'Black Sabbath.'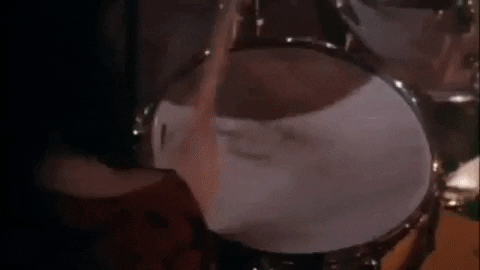 Black Sabbath performed live in Paris that year, at the Olympia. Every band member was hard-hitting, sweaty, and magnetic. Bill Ward KILLS it. Surprised his kit didn't fall apart.  Tony Iommi defined metal guitar work. He detuned to E flat and then  to D. He did this to relieve tension of the strings. Iommi  had two sore fingers from an accident that resulted in his fingertips being sliced off. Geezer Butler created the song, his own bass solo in the intro, and lyrics that created a metal/ love genre. Then, Ozzy, with that higher pitched broken vocal range- completely striking.