17 Year Old David Bowie Speaks Against The Cruelty of Long-Haired Men
YouTube / Bowie Forever
The Society for the Prevention of Cruelty to Long-haired Men
David Jones was born a leader. At the age of 17, he lead a group of teenage boys to protest against a very important topic at the time. The entire thing was a very elaborated joke. Yet, what they were doing was significant. The kids were using their power for good. Their intent was to get on TV and get some PR for their band, the Mannish Boys. The whole thing never got out of hand and it was all in good fun.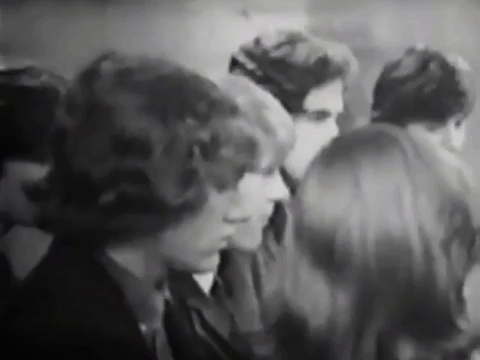 Check out his eyes! Their differences are prolific even on black and white film.
The boys presented themselves as the Society for the Prevention of Cruelty to Long-Haired Men, of which David was the founder. They appeared on BBC Tonight in 1964, and were interviewed by Cliff Michelmore.
"The rebellion of the longhairs is getting underway," warns Michelmore.
Bowie defends the group, "I think we're all fairly tolerant. But for the last two years, we've had comments like, 'Darling!' and 'Can I carry your handbag?' thrown at us, and I think it just has to stop now." 
David Jones, as we know, grew up to become David Bowie. The long hair never stopped him and his prevention efforts did wonders for mop-headed and long-haired rock stars for the rest of time.