Breaking: Legendary Rock Guitarist Dies At 85
photo credit: pinterest.com
Famously Worked With Late Legend Buddy Holly
Today, the world says goodbye to the legendary Tommy Allsup, who passed away today at the age of 85. A prolific guitarist whose résumé boasted an impressive working relationship with everyone from Waylon Jennings and Merle Haggard to Leon Russell and Willie Nelson, Allsup is best known for playing alongside late legend Buddy Holly, accompanying the 22-year-old star on his fated Winter Dance Party Tour.
Allsup, then just 28 years old and already a fiercely respected musician in his own right, was slated to be on the Beechcraft Bonanza on the night of the crash that claimed the lives of Holly and teen idols JP "The Big Bopper" Richardson and Ritchie Valens – but a cruel twist of fate disguised as a harmless coin toss between himself and Valens made the difference between life and death that night for Tommy, putting him on an uncomfortable tour bus and  Valens in his place on the plane.
---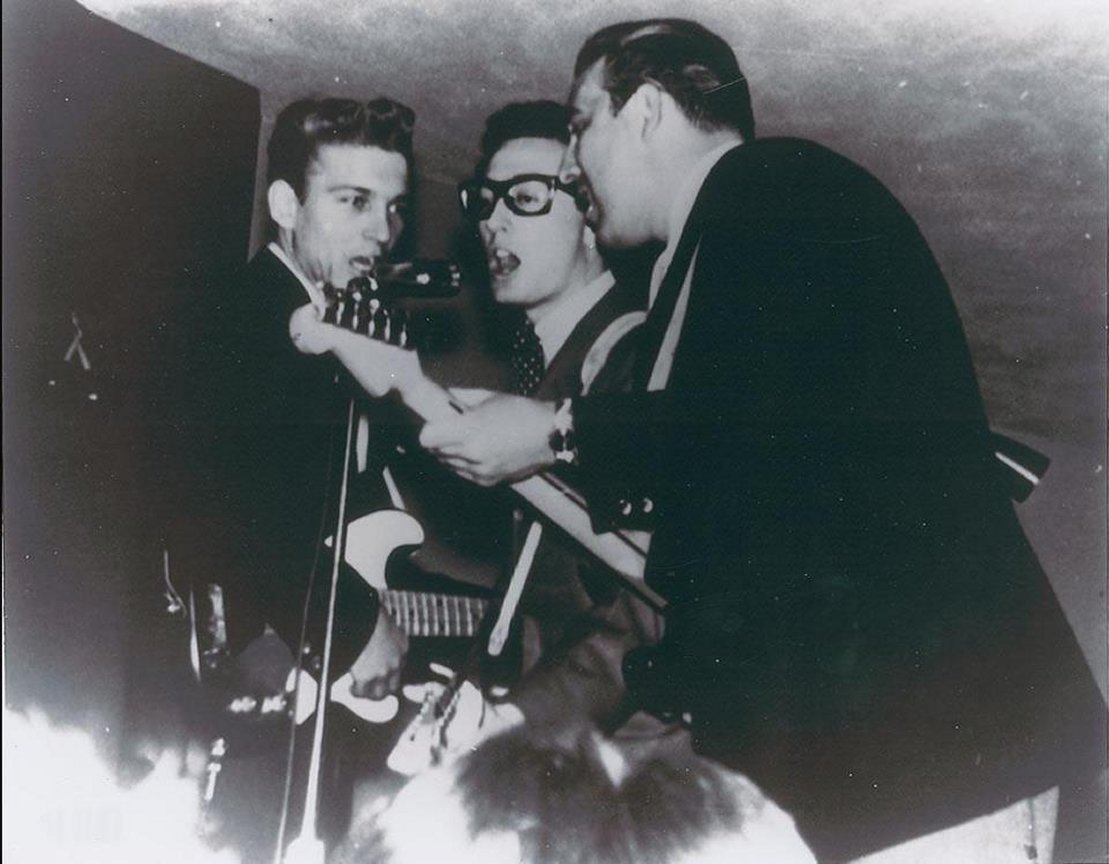 ---
His life spared, Tommy dedicated the remainder of his life to a glowing career and to using what his friend Randy Steele calls the "additional 57 years and 11 months" out of the coin flip for good, remaining fiercely humble in the face of his successes and remaining same genuine, self-effacing man Steele remembers meeting an entire lifetime ago.
Allsup will be sorely missed, and our hearts go out to his loved ones during this difficult time.