Boston Unveils Their Massive Organ For 55 Thousand Fans At Giants Stadium
YouTube / Boston on MV
Music at the Meadowlands
The rock festival, Music at the Meadowlands, was a heavy/ progressive rock wonderland. The headliners were the ultra talented hard rock band, Boston. The festival was held at Giants Stadium in East Rutherford, New Jersey on June 17, 1979. Among the lineup was Todd Rundgren's Utopia, The Outlaws, and Poco (formed after the demise of Buffalo Springfield). Progressive rock was packing heat in the 1970s and Boston was part of that revolution.
The festival itself was attended by 55,000 people and every single one of them was ready to rock. Boston had so many solos from every band member. Each instrumental was absolutely phenomenal in itself but this was obviously organist, Tom Scholz's, song.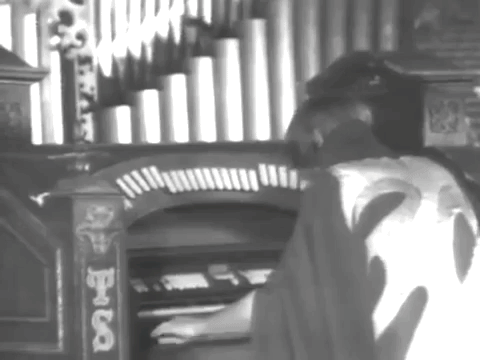 Smokin'
I don't know exactly what kind of fog machines Boston used, or if they had several hundred fog machines- but there was a lot of smoke. Maybe it was the 55,000 fans celebrating? Whatever it it was, the rolling smoke that unveiled the organ during the start of Boston's "Smokin" was perfectly placed. This was Tom Scholz's moment. This was his a masterminded song.
Originally, the track was released as a b-side to the band's mega hit "More Than A Feeling," on their debut album, Boston.  The track was released in 1976 to a wonderful reception of adoration. The song was described as having set the foundations for classic rock and helped the band sell 17 million copies of Boston. Hell yeah, ROCK ON!