Axl Rose Once Forced A Roadie To Do THIS To Get His Jacket Back – Unbelievable!
lostateminor.com
The Things Roadies Do For Love
Woo, boy. Axl Rose has come a long way in recent months, showing almost no signs of the rockstar diva we all knew him as. Just days after Guns N' Roses hit the road on their highly anticipated Not In This Lifetime… Tour with a happy, healthy, and rejuvenated Axl at the helm, Almost Famous director Cameron Crowe revealed a hilariously Axl moment in the singer's career when he opened up about an incident between Axl and a roadie over a yellow jacket.
---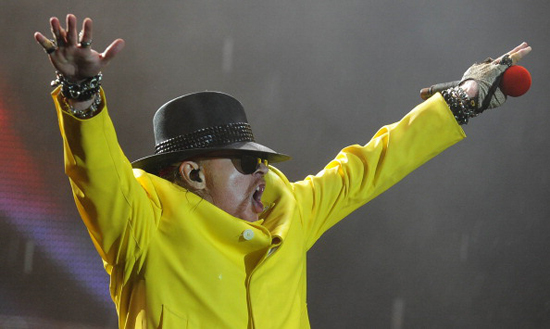 ---
According to Crowe, hilarity ensued when Axl Rose left his signature yellow jacket behind in England and, hundreds of miles away, refused to go onstage that night without it. The 54-year-old singer tasked a roadie with the mission to jump on the first flight back to London, search for and retrieve the beloved yellow jacket, hop on the next plane out and have the jacket back to Axl – all in time for him to hit the stage with Guns N' Roses that same night. The incident is apparently so widely talked about among Guns N' Roses roadies past and present that it actually became a verb – "to yellow jacket".
Axl Rose never ceases to crack us up with some of the bizarre things he's done in the name of a great show. Judging by the fact that he's been showing up early to every show on the Not In This Lifetime… Tour, it's safe to say that Axl's gotten much better at keeping an eye on his most treasured belongings!