Andy Williams With Simon & Garfunkel for "Scarborough Fair" Is A Masterclass
YouTube / yootami
The Andy Williams Show
Simon and Garfunkel's "Scarborough Fair" is a legendary song, standing alone. When "Canticle" is added, the song becomes legendary on not just an aesthetic level but on a genius level. THEN add Andy Williams lower ranged octaves and you get.. a harmony master class. "Scarborough Fair" is based off an English ballad and is more or less a love song. "Canticle" is a re-working of Simon's 1963 anti-war track which was composed mostly by Art Garfunkel. It is fairly common for both songs to be combined as one, but technically they are two separate songs.
In April of 1968, Simon and Garfunkel were invited to perform on the Andy Williams Show. The American variety show aired from 1962- 1971 and had a mix of guests that were indeed on the A-list turned, icon list. From Woody Allen, The Bee Gees, Mel Brooks, Johnny Cash, Ray Charles, CCR, Bette Davis, Elton John, the list really goes on and on…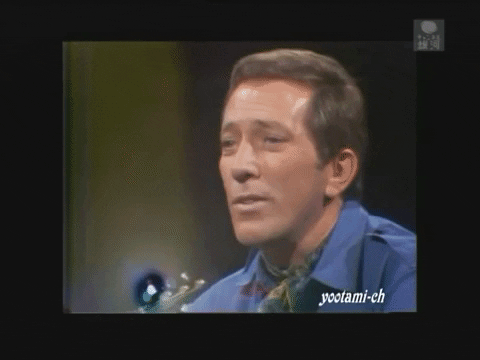 In the collaboration with Simon & Garfunkel, Andy Williams' voice blends so smoothly.  The eye-contact that the three musicians hold is particularly important. This is a practical choice when harmonizing (especially sharing one mic) with new singing partners- simply to keep in tune.
Williams described this masterclass: "You became mesmerized by it, by just that lack of things going on."
One of the best parts of the performance is at 2:48 when Paul reaches for an upper range above Williams as Garfunkel sings the counterpoint and then sharply dips under Paul for the next line. C'mon, this is why this is a masterclass! A fun fact about Simon & Garfunkel is that they would often harmonize this way, making it nearly impossible to tell who was singing which lyric at any given time.
Howard Andrew Williams recorded 43 albums in his career, with 15 being gold-certified and 3 platinum-certified. The artist had six Grammy Award nominations as well. As a host of The Andy Williams Show, he won 3 Emmy Awards. Worldwide he sold 100 million records with 10 million certified units in the United States. For 74 years, he graced the music industry, before passing away at 84 years old in 2012.