After The Success 'Bohemian Rhapsody', Yet ANOTHER Rock Legend Is Getting A Movie
20th Century Fox / YouTube
Yup… Another One!
Well, as you may have already noticed, rock biopics are definitely in style, and with the box office success of 'Bohemian Rhapsody' (currently standing at $540 million) there are going to be many more to come. 'Rocketman', the story of Elton John, is set to be released on the 31st of May next year. 'The Dirt', the story of Mötley Crüe, has just wrapped production and will be released on the 22nd of March next year exclusively on Netflix. And now there's even a John Lennon/Yoko Ono biopic that's in the works.
At this rate, we can most likely expect many more rock biopics to come, and judging by who they're all about so far, it's time to get excited. But now, we're hearing reports of yet another rock legend getting a movie, and if you ask me, this one is going to be a doozy.
That's right. Universal Pictures have acquired the rights to a plethora of iconic songs by the late, great Prince. But here's where it gets interesting. According to Yahoo!, this upcoming film will NOT be a biopic, but rather a fictional story based on the songs themselves.
Chairman of Universal Donna Langley recently spoke about this upcoming project offering her thoughts. Here is what she had to say…
"Meetings have begun with potential writers and producers and execs are hoping the film can be something like Universal's 'Mama Mia', with a completely original story where Prince's music helps drive that narrative. Though the film isn't a biopic, studios around town have been on the look for the next great musical after the success of Fox's 'Bohemian Rhapsody'."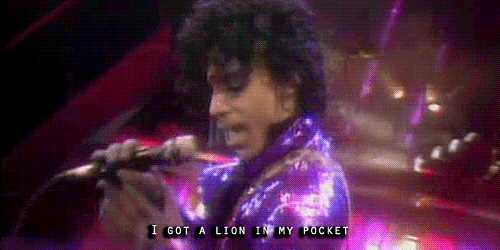 Here's a question for you the reader. Are you on board with this upcoming film, or do you think that there are simply too many rockstar movies being made in the span of just a few years? While the market is seemingly fruitful, it's very possible that fans might see this as too much. BUT, keep in mind that this is not a biopic, but rather a fictional movie based off of Prince songs, so we'll just have to wait and see if this movie will turn out to be good.