41 Years Ago, This Album Made History As The First To Go Platinum – And It Only Took A Week To Do It
photo credit: amazon.com
1976 Release Crushed Expected Sales Goals Inside Of A Week
Michael Jackson's Thriller might be the best selling album of all time after it was announced last week that his 1982 masterpiece went Platinum for the 33rd time – the only album to ever do so – but long before Mike was Moonwalking across the Grammy Awards stage, there was another titan that ruled the roost: the Eagles' 1976 compilation album Their Greatest Hits (1971–1975). Released on February 17, 1976 and containing a selection of songs from the Eagles' first four albums released from 1971 up to 1975, Their Greatest Hits made its presence known immediately, debuting at number four on the Billboard 200 album chart on its first week of release before shooting to the coveted number one slot one week later where it stayed for five weeks solid – but it didn't stop there.
"We decided it was time to put out the first greatest-hits because we had enough hits." – Irving Azoff. Eagles Manager
---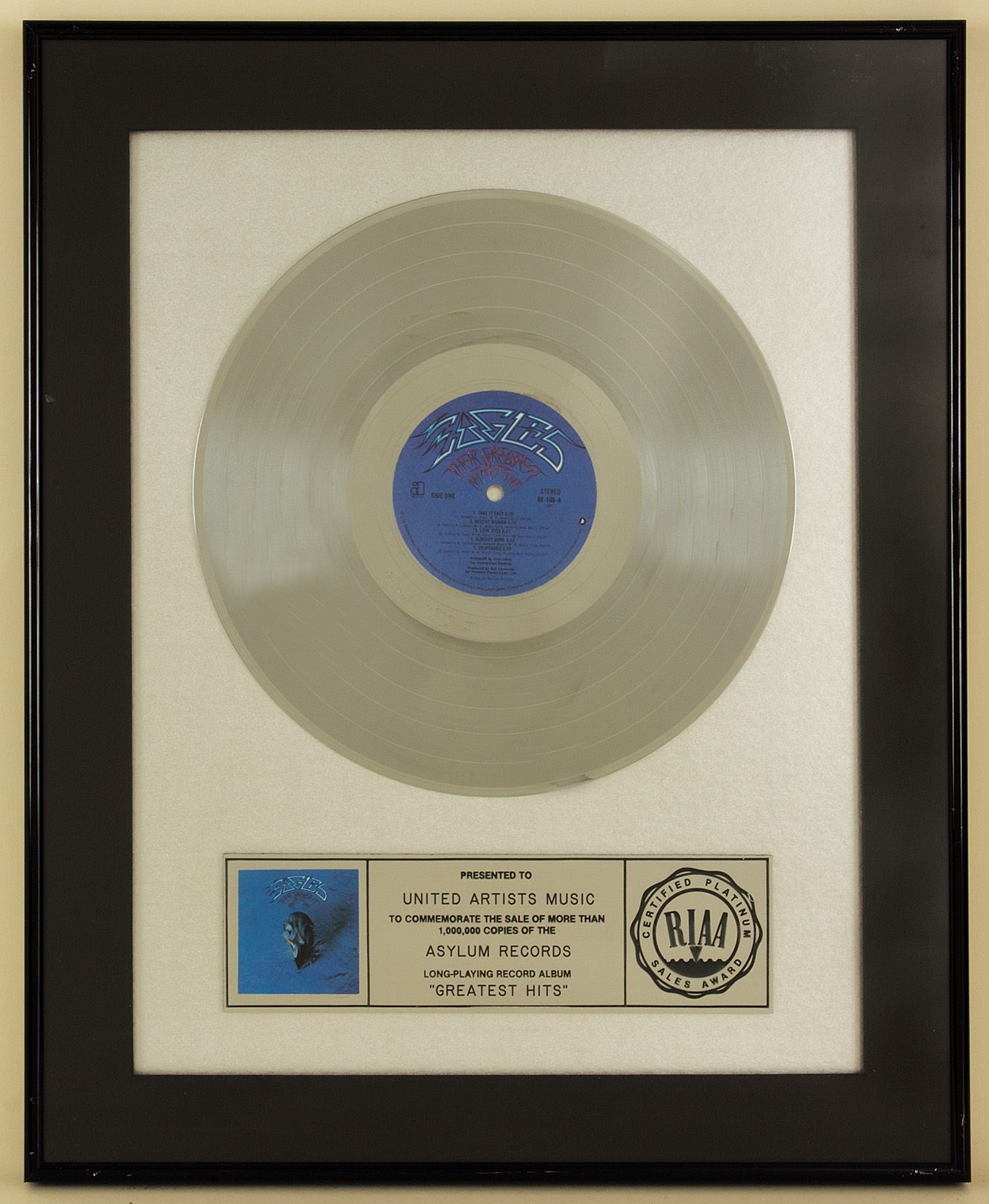 ---
On February 24th, seven days after its release, the Eagles saw Their Greatest Hits become the first ever album to be RIAA-certified Platinum with over one million records shipped and still it kept selling, selling, selling, becoming the all-time best-selling album of all time at over 29x multi platinum as of 2006. Thriller better watch its back – its been in a heated dance with the Eagles' Their Greatest Hits for decades and with only another 4 million to go before they're tied, we have no trouble believing that the Eagles will close the gap and return to their rightful place: on top.