ZZ Top Performs Long Version of "La Grange" on The Howard Stern Show
YouTube / The Howard Stern Show
Lightning In A Bottle
Howard Stern invited ZZ Top to chat on the radio show back in 2013. The studio performance and interview is surely memorable. Stern, a big fan of the band, touched on the origin of ZZ Top's legendary hit, "La Grange," improvised some lyrics to match "unfinished chords," and even asked some curious questions about… beards.
Guitarist, Billy Gibbons, calls "La Grange" a "lightning in a bottle" type of song. The fact that he came up with the riff during a lunch break in 1973, is what makes it so "rare" for him. Stern asks if the track is the band's favorite song- to which Gibbons responded, "Yeah that's one of them, sure."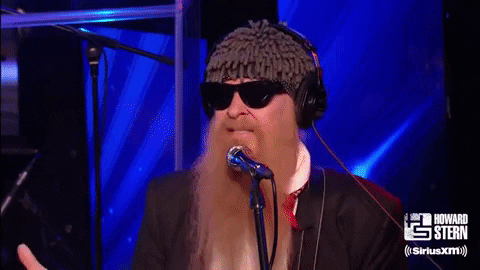 "Do you guys want Frank to have a beard?" asks Stern. "Frank Beard- he's locked in," responds Billy. During that segment of the show, Stern asks if they all get along. Gibbons confirms that they have their "moments."  Remember, ZZ Top has one of the longest standing line-ups. All 3 band members have been standing strong for 49 years…that speaks for itself.
The band performs a live, long version of "La Grange," to which Stern and crew totally gush over. What Gibbons called a "two-minute wonder," was extended to stretch over 5 minutes. Wasn't long enough if you ask me, that song can last for hours and still hold that "bluesy rock" feeling the entire time.