Turns Out Freddie Mercury Was A Really Good Cook – And His Recipe Is PERFECT For Thanksgiving
(LEFT) travellinglight / Getty Images -- (RIGHT) Dave Hogan / Getty Images
I'll Take Two!
Thanksgiving is just around the corner and we can already smell Turkey coming out of the oven. It's that time of year when any fitness goal(s) we thought we had earlier this year is simply just thrown right out the damn window because there's a roasted turkey, sweet potato casserole, and pumpkin pie with my name on it and I'll be damned if I'm gonna refuse any of that for some salad.
However, if you're like me, you've been having the same traditional dishes every Thanksgiving for years, and it really feels like it's time to mix things up a bit. And what better way to do just that than with a mouthwatering Chicken Dhansak recipe from the legendary Freddie Mercury!?!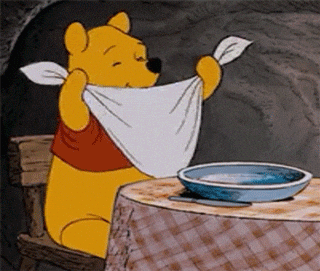 Here's what you'll need…
25 grams channa lentils
25 grams moong lentils
25 grams red lentils
50 grams toor lentils
125 milliliters oil
650 grams boneless chicken, cut into 2-centimeter cubes (about 1½ pounds)
3 medium onions
2 cloves garlic
1 (14½-ounce) can of tomatoes
1 medium eggplant, chopped
1 large potato, chopped
115 grams frozen spinach
100 grams fresh cilantro
50 grams fresh mint
1 teaspoon cumin seeds
1 brown cardamom
5 centimeters cassia bark
½ teaspoon black mustard seeds
1 teaspoon turmeric
1 teaspoon ground coriander
1 teaspoon ground cumin
¼ teaspoon ground fenugreek seeds
½ teaspoon chili powder
Salt
(Directions come courtesy of cheatsheet.com)
I don't know about you, but I'm certainly going to be adding this to my Thanksgiving dinner this year!
We all know Freddie Mercury was perfect from head to toe, but never could we have imagined that he was a phenomenal cook as well! Try this recipe out for yourself and enjoy!