Ex Ozzy Osbourne Guitarist Reveals What REALLY Happened When Ozzy 'Snorted Ants'…
(LEFT) Ben Gabbe / Getty Images -- (RIGHT) Movies Stuff / YouTube
Here's The Truth…
When the news broke that actor Tony Cavalero was set to play Ozzy Osbourne in the long Mötley Crüe biopic 'The Dirt' fans weren't sure what to think. Some were on board, but a lot were skeptical. That all quickly changed once they saw the film. Tony's scene was short, but it was amazing… and gross as all hell.
The scene is depicted from the infamous story from the book where he and Nikki Sixx both snort ants and lick up their own urine. Yup, charming stuff, huh?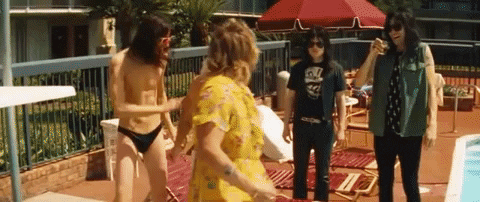 This scene was without a doubt a show stealer for the entire movie. It's also one of the most infamous parts of the book and has since become synonymous with both Ozzy AND Nikki. However, as it turns out, it may not have actually happened; at least not in the way it was documented…
During a recent interview with Tone-Talk, former Ozzy Osbourne guitarist Jake E. Lee said that he was there when this all happened, and the part where Ozzy 'snorted ants' is fiction. Here is what he said…
"I was there, and I never saw ants. I was right there. He snorted a little spider. There was not a trail of fucking ants there. Tommy says it, Nikki says it, Ozzy says it – they were fucked up. I was not. I don't care what the other guys say – there was no ants."  
Well that's kind of a bummer to hear. But it begs the question, who's to believe as to whose story is true? I guess we may never technically know, but it's probably for fun to believe the ants one as that's what's in the book and movie.
Check out the funny scene below!