8 Surprising Facts About Lynyrd Skynyrd That Most Super-Fans Don't Even Know!
Photo Credit: artistdirect.com
Think You Know The Band?
One of the most celebrated rock bands of the 20th century, Lynyrd Skynyrd's history is every bit as rich and exciting as the timeless classics they've recorded.  From Ronnie's stint as a baseball player to the surprising connection to the legendary Charlie Daniels Band, here are 8 incredibly intriguing facts about Southern rock legends Lynyrd Skynyrd!
1. Ronnie Van Zant: Minor League Baseball Player?
Long before he would pen some of the most iconic lyrics in rock history, Ronnie Van Zant wanted to play baseball – and he was good. Said Ronnie in 1975: "I went as far as playing American Legion ball. The next stop would have been AA (minor league baseball). I played centerfield. I had the highest batting average in the league one year and a good arm – you've got to have a good arm to play outfield."
2. It Took 4 Decades To Play Pronounced Leh-Nerd Skin-Nerd & Second Helping  Live
In 2015, Lynyrd Skynyrd returned to Jacksonville where they performed their first two studio albums, Pronounced 'Lĕh-'nérd 'Skin-'nérd & Second Helping live and in their entirety for the first time ever. A huge moment in Lynyrd Skynyrd's career, the two-night event was immortalized on their brand new concert film, Pronounced 'Lĕh-'nérd 'Skin-'nérd & Second Helping Live.
3. A Black Crowe In The Bunch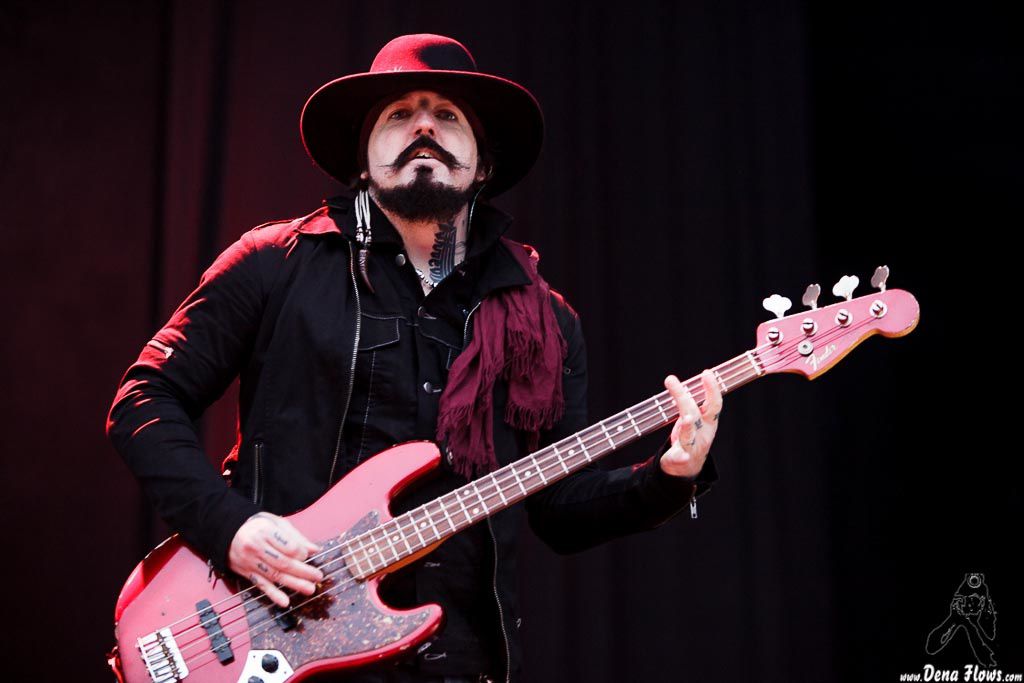 This isn't Johnny Colt's first time at the rock and roll rodeo: long before joining Lynyrd Skynyrd in 2012, Johnny was the original bass player for American rock band The Black Crowes.
4. Lynyrd Skynyrd and Neil Young Were Actually Fans Of Each Other
Despite the supposed rift caused by Young's 'Southern Man' and 'Alabama' that resulted in Lynyrd Skynyrd's iconic 'Sweet Home Alabama,' the two were actually fans of each other. Look – they even wore each others' shirts!
5. Lynyrd Skynyrd Began With A Baseball Game – And A Head Injury
As the legend goes, Ronnie hit Bob Burns in the head with a foul ball during a baseball game, knocking the drummer out immediately. Guitarist Gary Rossington recalled on VH1's Behind The Music, "That's how we met, really." and the rest, as they say, is history.
6. First, There Were Two…Drummers, That Is
Look familiar? It's Rickey Medlocke, who before taking up the guitar in Lynyrd Skynyrd was one of two drummers in the band! The drummer-turned-guitarist shared drum duties with late Lynyrd Skynyrd drummer Bob Burns in the early 1970s.
7. Lynyrd Skynyrd Wasn't Always Lynyrd Skynyrd
We know it's hard to imagine, but they weren't always known as Lynyrd Skynyrd. Before the band decided on the name Lynyrd Skynyrd in honor of surly high school teacher Leonard Skinner, they were known as The Noble Five, One Percent, and My Backyard.
8. Mark Matejka Spent 5 Years With The Legendary Charlie Daniels Band
Before joining Lynyrd Skynyrd in 2006, guitarist Mark "Sparky" Matejka spent 5 amazing years performing with the legendary Charlie Daniels Band. He's also performed with The Kinleys, Hot Apple Pie, and Sons of the Desert, but we're so glad we get to enjoy him with Lynyrd Skynyrd!
Lynyrd Skynyrd's 'Pronounced 'Lĕh-'nérd 'Skin-'nérd & Second Helping Live' is available now on DVD, Blu-ray and digital formats – it's the perfect gift for the Lynyrd Skynyrd fan in your life. Buy it here on Amazon!