The World's Oldest Electric Bass Guitar Just Sold For $23,850 – Want To Play It?
ultimate-guitar.com / eBay
One Of Three Original Electric Basses In Existence
Just think – if you'd had a cool $23,850 laying around, you could have owned the world's oldest electric bass guitar. One of three in existence, the Audiovox 736 sold on eBay yesterday, making headlines both for its historical value and for the price tag attached to it.
Originally sold to gospel, Hawaiian, and country players, the Audiovox 736 was crafted by Paul Tutmarc and made its debut in 1936. Lorraine, Tutmarc's wife, was one of the first to perform with the new bass as a member of the Tutmarc family band, and could attest to the 736's rich tone, light weight and lengthy sustain – a modern marvel in an era when bass players were known for lugging around gigantic bass cases.
---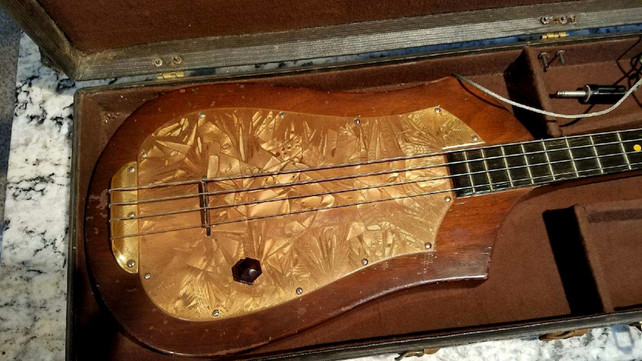 ---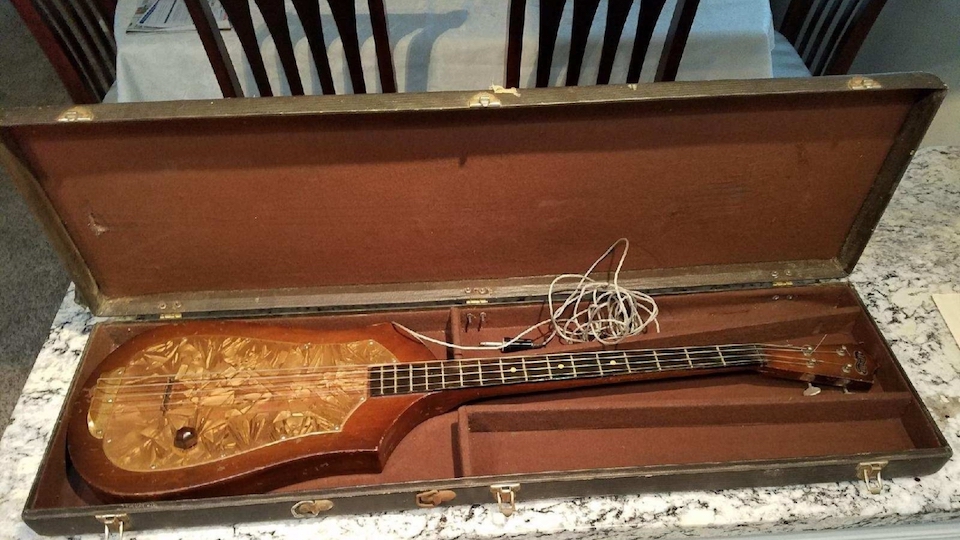 ---
The 736 sold on eBay yesterday for a whoppping $23,850, but in 1936 you could get your hands on one for just $65; if you threw in an amp, your new purchase would set you back about another $75. Sadly, the Audiovox 736 never took off and they sort of disappeared into time. With only two other models in existence – one is in Seattle's Museum of Pop Culture and the other belongs to a private collector – this 736 is a gorgeous piece of history that's sure to make any guitar freak green with envy.
You can't play it, but you can watch someone else play it. Check out this video of Igor Saavedra Valenzuela testing out the Audiovox 736 just below this article!