12 Of Rock Music's Last Living Legends (PHOTOS)
artcreationforever.com
It's easy to forget that as we get older, so do our legends. In the past 8 months alone we've said goodbye to the likes of David Bowie, Lemmy Kilmister, Glenn Frey, Prince – people we were certain would defy the odds and live forever and still with each passing month, it seems like the band in Heaven gets a little bigger and our hearts a little more broken.
These days, we're holding on to our last living rock legends as tightly as we can and celebrating them while they're alive to appreciate it. In honor of those still with us, let's look at 12 of rock's last living legends – here's hoping they stay with us for years to come!
---
1. Bob Dylan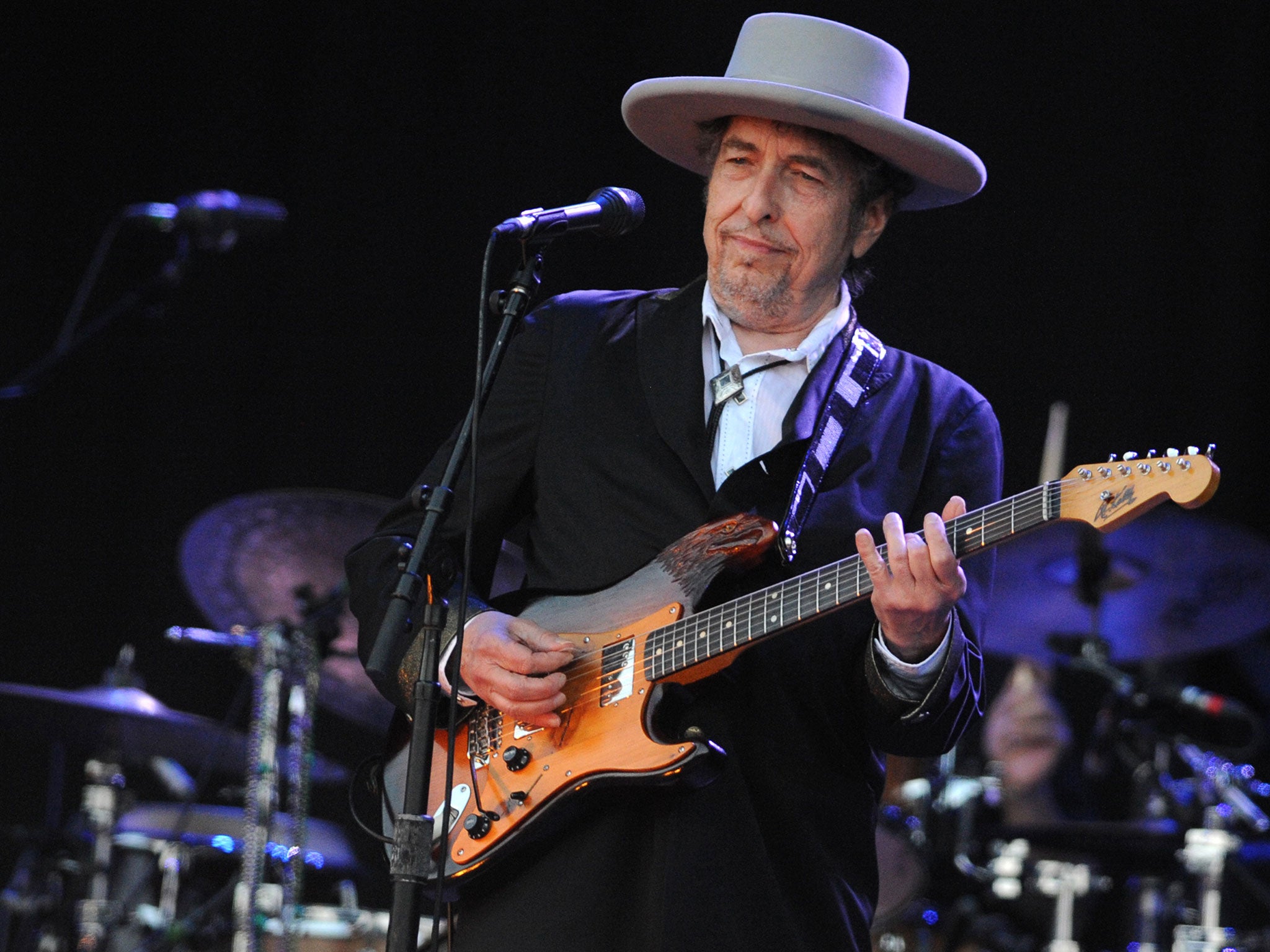 The One, The Only…
One of the greatest songwriters of the 20th century, Bob Dylan's music has kept us thinking, dreaming, and hoping for over half a century. Bursting onto the scene at the height of social unrest in the United States, Dylan reluctantly became the voice of a generation fervently hoping for a better tomorrow with songs like "The Times They Are a-Changin'" and "Blowin' In The Wind," even inspiring the late guitar legend Jimi Hendrix with his 1967 classic "All Along The Watchtower".
With over 100 million records sold, it's pretty safe to say that at 75 Bob is one of the most important figures in the rock and roll pantheon, and we're so glad he's still with us!
2. David Gilmour
Pink Floyd
The voice of Pink Floyd, David Gilmour has been making history for decades. Whether it's Pink Floyd's record setting – and record breaking – 1973 album Dark Side of the Moon, performing at an ancient amphitheater in the ruined city of Pompeii not once but twice in his lifetime (and this time with a full audience in attendance) or just doing his part to make the band the most critically acclaimed and best-selling acts in the history of popular music, there's no stopping David Gilmour. Even better, he's enjoyed a glowing solo career since 1978 that's resulted in 4 studio albums and 3 critically acclaimed world tours.
3. Paul McCartney
The Beatles, Wings
Sir Macca has had quite a life! He rose to fame as the cheeky bassist for British rock icons The Beatles, easily one of the most influential and culturally important bands of the 20th century and once the ink was dried on the official document that dissolved the band in 1970, Paul began what was to become a wildly successful career as a solo artist.
Half a century after we fell in love with him on The Ed Sullivan Show, there's no stopping Paul; he's currently on his critically acclaimed One On One Tour, dusting off Beatles classics and delighting crowds near and far and he's even become one of the music industry's most sought after artists to work with!
4. Jeff Beck
The Yardbirds, Jeff Beck Group
At 72, former Yardbird Jeff Beck is showing no signs of slowing down any time soon! One of rock's last living legends and described as a "guitarist's guitarist," Beck is celebrated for an innovative approach to guitar playing that's resulted in decades of genre spanning musical masterpieces, and helped to redefine the sound and role of the electric guitar in rock music.
Beck's work with the Yardbirds and the Jeff Beck Group's 1968 album Truth were seminal influences on heavy metal music, which emerged in full force in the early 1970s and as of 2016, you can find the rock legend preparing for the release of his latest solo album Loud Hailer – his first album in six years and his 11th album to date. If you haven't heard his eerie new song "Scared For The Children," be sure to check it out – it's a real winner!
5. Jimmy Page
Led Zeppelin, The Yardbirds
All hail king Zoso! The Led Zeppelin guitarist is among one of the most revered rock guitarists in the world, taking us on insane musical journeys in the form of classics like "Kashmir" and "Stairway To Heaven," but before he was selling out arenas with bandmates Plant, Bonham and Jones, Jimmy was well known as a successful session musician and a member of legendary English rock band The Yardbirds.
Unlike his surviving Led Zeppelin bandmates you won't find Jimmy taking his solo act on the road – he hasn't done so since 1988, in fact – but if we're lucky, maybe we'll get a chance to hear this new band he's been teasing since 2014!
6. Ozzy Osbourne
Black Sabbath
The Prince of Darkness rose to prominence in the early 1970s as the lead vocalist of the band Black Sabbath and despite being booted from his own band for substance abuse problems that would plague him for decades, Ozzy mounted the comeback of the century with a wildly successful solo career.
With the help of his wife and manager Sharon Osbourne, the 67-year-old Rock and Roll Hall of Famer has to date sold over 100 million albums worldwide, and these days is getting ready to officially close out the Black Sabbath chapter of his life with a final farewell tour, slated to stretch out into early 2017.
7. Eric Clapton
Cream, Blind Faith, The Yardbirds
The only 3-time inductee into the Rock And Roll Hall of Fame, British rock legend Eric Clapton has overcome things that would have killed even the strongest of men – and that by all rights should have killed him, too.
Drug addiction, the loss of friends like Jimi Hendrix, Stevie Ray Vaughan, BB King and perhaps most famously, the loss of his beloved son Conor and yet through it all, Eric has remained one of the most important and influential guitarists of all time, channeling his life experiences into works of art like "My Father's Eyes" and "Tears In Heaven" and snagging 18 Grammy Awards along the way.
8. Neil Young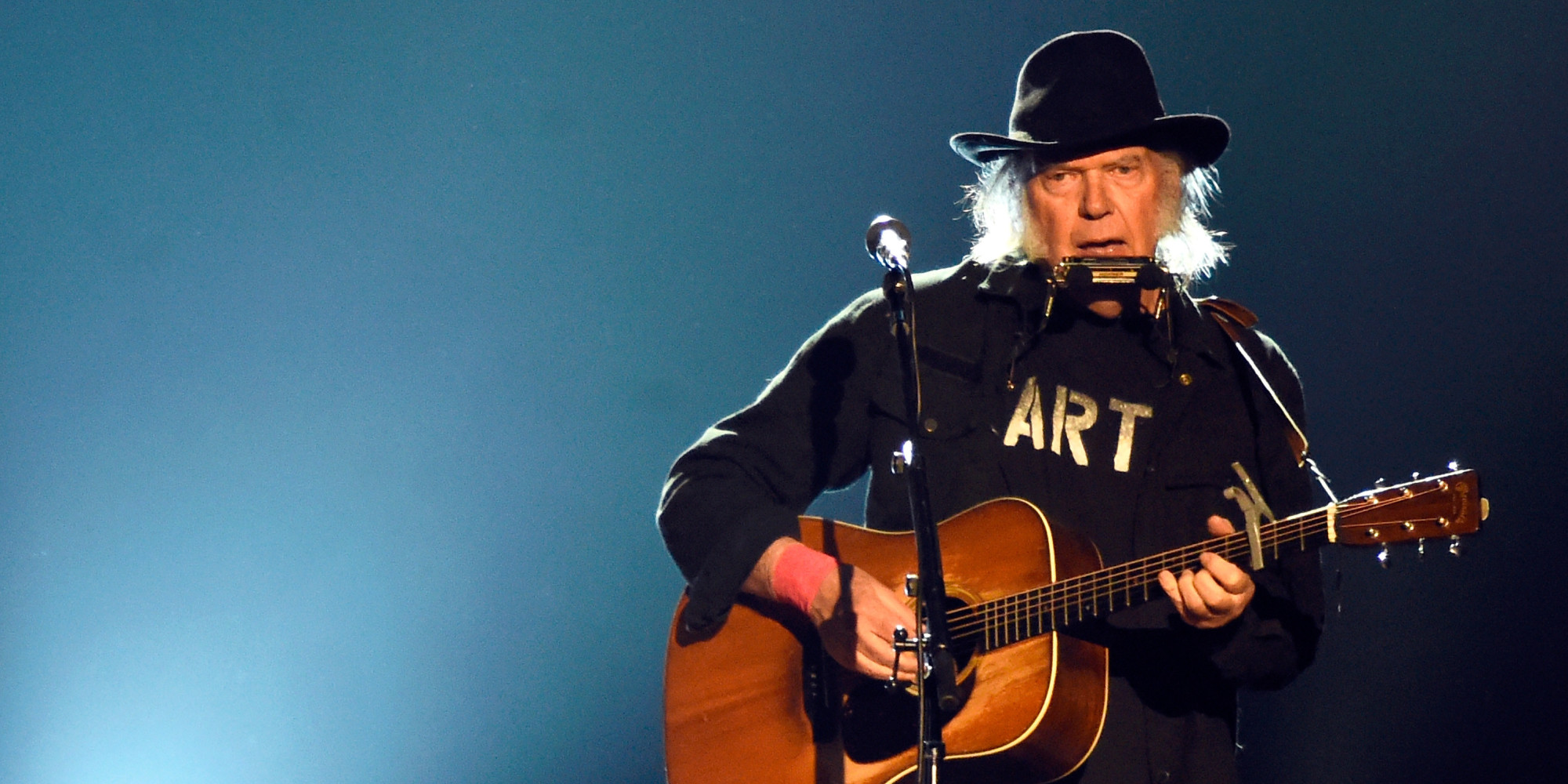 Buffalo Springfield, CSNY
Canadian singer-songwriter Neil Young was on our radar long before Lynyrd Skynyrd mentioned him in their 1974 classic "Sweet Home Alabama" – in fact, he'd already released 5 albums by then, including the 1972 best seller Harvest and spent time as a member of both Crosby, Stills, Nash & Young and Buffalo Springfield.
He released his first album in 1968 and has since forged a successful and acclaimed solo career, spanning over 45 years and 35 studio albums, with a continuous and uncompromising exploration of musical styles, even inspiring the 70 year old rocker to start up his very own music download-service and dedicated music player, Pono.
9. John Fogerty
Creedence Clearwater Revival
There isn't a California native alive capable of channeling that swampy Southern rock sound the way that Creedence Clearwater Revival frontman John Fogerty has for the past 5 decades, and we're okay with that! A native of Berkeley, California, Fogerty grew up inspired by rock and roll pioneers, especially Little Richard and Bo Diddley, and began his music career in the late 50s with brother Tom and bandmates Stu Cook and Doug Clifford under the name Tommy Fogerty and the Blue Velvets.
The band became known as Creedence Clearwater Revival following John's exit from the army in 1967, and after several years of hits like "Green River" and "Who'll Stop The Rain," John ultimately left the band and began his solo career in 1973.
10. Robert Plant
Led Zeppelin
One doesn't think of classic rock without thinking of Led Zeppelin frontman Robert Plant! Just weeks shy of his 68th birthday and one of the greatest rock singers the world has ever seen, Plant's got quite a lot to celebrate despite the tragedies that have colored his life and career; his band just won the copyright infringement case against their legendary 1971 epic "Stairway To Heaven," he's worked with Alison Krauss and a new album with his band the Sensational Space Shifters is in the pipeline.
No word as to whether Robert will ever agree to a Led Zeppelin reunion – or as close as we'll ever get to one – but the fact that our golden god is still here and still rocking is more than enough for us!
11. Gregg Allman
The Allman Brothers Band
Together with older brother Duane, Gregg Allman rose to fame as the lead singer of legendary Southern rock outfit The Allman Brothers Band and with songs like "Midnight Rider" and "Melissa" became known as a fiercely gifted singer, songwriter, and organ player.
Faced with the unimaginable tragedy that was Duane Allman's death in 1971, Gregg battled substance abuse for decades and in 2007 was diagnosed with Hepatitis C as well as 3 liver tumors before receiving a life-saving liver transplant in 2010. These days, the 68 year old Southern rock legend has a clean bill of health and is rocking stages night after night as a solo artist.
12. Ginger Baker
Cream, Blind Faith
He's survived a crippling drug addiction, spent time in two of the most fiercely respected bands in rock history, battled COPD, and just recently underwent major heart surgery – and through it all, the irascible Mr. Baker is still standing.
The 76 year old rock legend got his start in the early 60s taking drum lessons from Phil Seamen, one of the leading British jazz drummers of the post-war era and is one of the most celebrated drummers in the rock pantheon. Despite his mounting health issues fully expects to be back on the road with his band Ginger Baker's Air Force 3 once he recovers from both his recent heart surgery and a fall sustained at home.