Ah, Keith Richards. Sure, he's an all around bad ass that's survived 5 decades of the best sex, drugs and rock and roll that life had to offer but after all these years, we still wonder: how?
Whether it's dumb luck or sheer refusal to go anywhere until he's damned good and ready that's kept Keith alive through some of the most impossible, downright bizarre events, we don't know. But we do know one thing: he sure does it with style, and we want some of whatever he's got!
From poisoning and house fires to a bombing and books (we can't make this stuff up), here's a look at 9 times Keith Richards stared death in the face and told it to hit the bricks (but not before asking to borrow its lighter).
1. The London Bombings Of 1944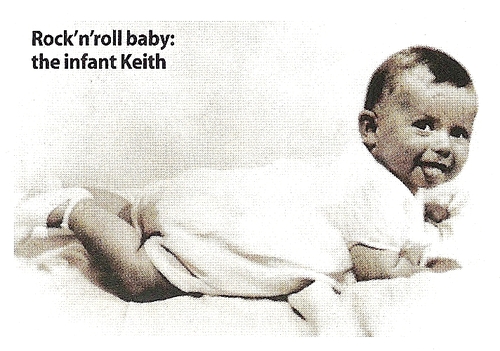 Believe it or not, even Keef was a baby – who with his mother narrowly escaped the London Bombings of 1944. While some of his neighbors were killed in the blasts, Keith's crib – where he lay just before the bombings – was destroyed. This wouldn't be the first or the last time our hero found himself facing what should have been certain death – it was just the beginning!